By: Josh Wintoniak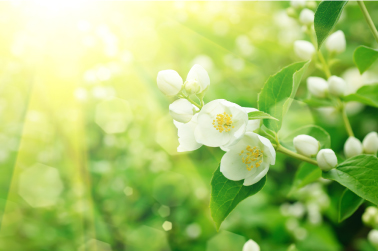 The first day of spring may have been in March, but for us the unofficial start of spring is always the Canadian Health Food Association (CHFA) West trade show. For the past 9 years, the Auto-Star crew have made the trip to beautiful Vancouver, B.C. for the annual convention and every year it seems the perfect way to say goodbye to the snow and cold of winter and usher in the warmth and showers of spring.
This year, as we welcomed visitors to our booth and walked around the show floor enjoying the odd sample (Coconut Bliss ice cream is my weakness) it struck me that this industry really embraces the qualities of spring and that there is a lot that all of our retailers can learn from them. 
Change
Like the changing of the season we've seen so many changes in this industry over the years. When we first started attending these events, most of the people coming by our booth had not yet embraced technology to help them manage their business. Most, if not all stores had a cash register or older UNIX based point of sale solution. Now we have so many retailers coming up to us asking about how they can upgrade their existing systems and really use our solutions to help them grow their business.
Innovation & Growth
Like spring brings new growth, one thing is for sure, when you go to CHFA West you will always see something new from growing, innovative companies. These are companies that are focused on finding new and innovative ways to improve their customer's health. This commitment to innovation and growth has seen this industry go from the fringe to mainstream with around 10% year over year growth. It's always invigorating to speak with retailers at the show as we try to keep that innovative atmosphere at Auto-Star and we develop new software solutions for our customers.
Persistence
It's not always sunshine and rainbows however. Like an early blooming spring flower pushing through a late Canadian snow fall this industry has shown tremendous persistence. Whether it's adjusting to new regulations like NHP licensing or increasing competition from big box retailers, this industry shows great persistence in doing whatever it takes to make sure that they can continue to provide great products and services to their customers.
Hope
Spring is the season of hope and everyone that we work with in this industry really seem to embrace this. The hope and positivity that we see in the CHFA and throughout the health food industry in Canada must be one of the main reasons they've been so successful over the years. This is something that we all can try to emulate. A little hope and positivity goes a long way no matter what kind of business you are in.
After a cold Canadian winter the CHFA West convention continues to be just what we need to kick off Spring the right way and we can't wait to see everyone again next year.