By: Jon Higgins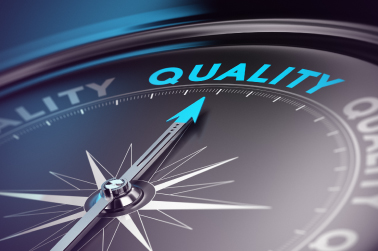 We all love a good deal.  The difference comes down to what is being sacrificed in order to obtain a low price.  When it comes to purchasing a new point of sale system for your business, many factors come into play that help drive your decision.  Performance, reputation, security, functionality and ultimately price are some of the big factors you may take into account.  Price is one factor, but not the only factor you should be focusing on.  When it comes to your business and its growth and sustainability, the value of quality must be considered in your purchasing equation.  Implementing a new POS system is one of the most important business decisions you will make that will affect your business for years to come.     
Removing Airbags to Save Money
Think about the last time you purchased a vehicle.  Did you try to look for the absolute cheapest option or did you invest in quality, safety, reliability, or even speed?  If you could save a few hundred dollars by purchasing a vehicle with no airbags, I am wagering that you would skip this option.  When it comes to investing in a POS system for your business, would you sacrifice quality, security and reliability just to save a few hundred dollars?
Keep More Money in your Pocket
If your real concern is money, that's exactly why you should look at a higher quality solution.  A more sophisticated point of sale system is going to help you better manage your cash flow and keep more money in your pocket.  When you make the decision to use a point of sale, you have essentially decided to change the way you do business.  POS is not simply another piece of software and hardware.  Think of it as a process, not a system.  The POS process affects your transaction flow, your recordkeeping, your inventory management, your ordering and receiving process, your business analytics, your customer loyalty – in other words, every facet of your business. 
POS Requires Discipline
You should approach the decision of when and if to use a point of sale with the care and due diligence it deserves.  How you go about deciding says a lot about whether a POS will work for you. If you do not have the discipline to undertake a formal decision-making process, you may not have the discipline that POS requires.  POS requires disciplined business decisions.  It imposes formality onto your business.
The Future of your Business
Your point of sale system is managing every dollar that comes into your business.  This is arguably the most important task in your organization.  Would you allow your questionable second cousin to be handling your personal finances even though he is doing it cheaper than your banks Wealth Management department?  When it comes to purchasing a POS system, you truly get what you pay for.  Investing in a more powerful and sophisticated POS system may be the best decision you will ever make for the future of your business.
10 Reasons to Invest in a Robust POS Solution:
  Streamlined Inventory Management
  Intelligent Purchasing and Cash Management
  Fraud Prevention and Detection
  Reliability and Performance
  Security of Customer Data
  Future Updates and Ongoing support
  Elimination of Downtime
  Long-term Growth and Sustainability
  Long-term Satisfaction with the System
  Accurate Reporting and Analytics