By: Josh Wintoniak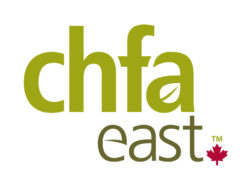 There's nothing better than a great chat sitting around a fire and that's just what we got at the Canadian Health Food Association (CHFA) East trade show this year. Auto-Star has been doing product education sessions at the CHFA shows for about 8 years. We love sharing ideas on how grocery retailers and natural foods retailers can leverage technology. This year, we enhanced our session by bringing in some industry experts to add their perspective and experience.
We were excited to have Brian Sullivan, an industry veteran with technology consulting experience with Kalex Equipment Services and Owner of SCRS Consulting Services, as well as Craig Nakamoto, Operations Manager at Muskoka North Good Food Co-Op and President & Senior Consultant at Claero Systems share their experience with a chat around the "fire" at CHFA East. It was a great discussion and here are a few of my favorite take-aways:
Use POS as an Enabler
Brian Sullivan asked us to remember that your point of sale (POS) software is just an enabler for all of the other things that you do in your grocery retail or health food store. Inventory and cash controls, customer programs, reporting and optimization all are enabled by your POS software. You are an expert in the health and natural products field, not POS technology so make sure that you work with a company that has been in business for more than a couple of years and that has local references that you can talk to. Remember that POS enables all of the other technologies that you use in your natural foods retail store so make sure you work with a reputable company that understands this.
Write a Business Plan with POS Pain Points in Mind
Craig Nakamoto said that when they were just starting out at Muskoka North Good Food Co-Op they used a very cheap POS system that just tracked the sales and allowed them to accept payments. This gave them a chance to identify the areas that they needed to focus on and really understand what a proper POS and retail management system could do for a natural foods retailer. Using this experience, they were able to write down a business plan that leveraged technology to meet their goals.  This made finding the right POS system with everything they needed a lot easier.
Find an Expert
An attendee asked, "How do I know what system to buy? I'm not an expert". This was a great question for our point of sale consultants in the room. Both of the panelists in our chat offer consulting services to natural foods and grocery retailers; Brian Sullivan through SCRS Consulting Services and Craig Nakamoto through his company, Claero Systems. Even without paid consulting, it is easy to find someone that has gone through the experience of buying and implementing a point of sale and retail management system. Reach out to your peers at industry events like the CHFA East trade show and you will be surprised at how eager everyone is to help you out and share the experience of how they leveraged technology to grow their retail business.
Build Smart Loyalty Programs
There were some great tidbits that came out of our discussion on customer loyalty as well. A few of our grocery retailers were hoping to launch a loyalty program but didn't know where to start or how to leverage the technology. Others knew exactly what they wanted but their current system wasn't able to do it for them. Most loyalty programs reward customers with 2% to 3% on purchases, so how do retailers make sure that they are not just giving away margin to customers that are going to buy from them anyway? Brian talked about how a national coffee chain promoted add-on purchases by having a deal on sandwich's in mid-afternoon when your labor and other costs are still fixed but your sales have gone way down from the morning coffee rush. Another great example was the classic Turkey Bucks promotion. Give customers a discount on a core item like the thanksgiving turkey and they will reward you by buying the rest of their groceries from you.
How to Manage Expiring and Perishable Items
All retailers selling fresh goods have a challenge of managing expiring and perishable products, but as a small health food retailer, where do you start? Pardon the pun, but Brian Sullivan suggested looking for the low hanging fruit. Are you going to have a fully integrated inventory management system from warehouse to truck to shelf to consumer like some of the big guys? No, but you can leverage technology to take steps like tracking shelf life through your point of sale, integrating your deli scales for more accurate pricing and margin tracking. Even looking into products like Electronic Shelf Labels (ESL) to allow you to quickly change produce and fresh prices to account for changing costs and to help clear out products that need to move.
There is nothing better than a great conversation. Thank you to the Canadian Health Food Association, Brian Sullivan, Craig Nakamoto and all of the retail attendees at CHFA East for continuing this conversation with us year over year.
To learn more about Auto-Star and choosing a point of sale solution for your health and natural products store, download our natural health buyer's guide.