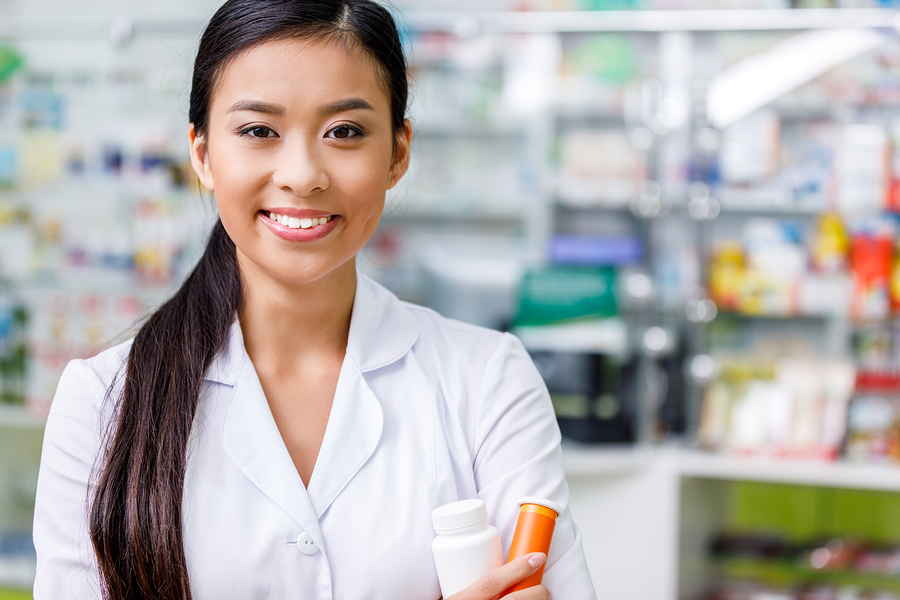 The pharmacy industry is growing, and retail pharmacies should ensure that their business strategies are aligned to gain the greatest market share of a competitive industry. Here are four retail strategy tips to ensure that your pharmacy is staying on top of the competition.
1. Personalize the Customer Experience
Pharmacy owners are starting to recognize the extreme over-saturation of advertisements and materials that consumers are exposed to on a daily basis, and are wondering how they can adjust their retail strategy to stand out from the crowd.  Instead of flooding people with irrelevant advertisements and average interactions, a better approach is to start implementing personalization into everything you do.  In a survey done by Swirl, 87% of consumers said that more personalized experiences would increase their loyalty towards a brand, which leaves a huge opportunity for your retail pharmacy.
Personalization should go beyond just using their name in an email (although that's important too!). To see true success, pharmacies need to deliver authentic personalized experiences to their customers. Use loyalty programs to reward repeat business, and leverage your point of sale (POS) to securely collect customer data and use it to build connections with shoppers. Customers want to feel noticed and appreciated, so focusing your retail strategy on building a strong, meaningful relationship with them will differentiate yourself from the competition.
2. Implement an Omnichannel Approach
With the rapid growth and development of eCommerce, it's vital to implement a multi-channel approach for your retail pharmacy business. An omnichannel approach allows you to maintain an excellent experience for your customers, whether they are shopping in-store or browsing your app from their couch. Adding features such as online prescription refill and prescription delivery services will boost your online presence and your revenue.
As consumer's expectations rise, you want to make sure you're including an eCommerce store and even a mobile app in your retail strategy to keep up with the growing demand. Doing so will not only please the consumer, but will also increase your profits. For example, a study by CVS found that digital patients fill 2.4 times more prescriptions than non-digital patients.
Ideally, your in-store, mobile, and desktop experiences should all integrate seamlessly to provide one overall retail pharmacy experience for consumers.
3. Streamline Processes with Industry Proven Technology
Technology is only getting more advanced, and instead of turning away from it, you should leverage it in your retail strategy as a solution to streamline your business operations. The most influential piece of technology you could execute in your retail pharmacy is an industry specific point of sale system. Purchasing a one-size-fits-all POS solution won't be nearly as effective as one that includes pharmacy-specific features, such as Rx reporting, online ordering, and inventory management capabilities that integrate with wholesalers and distributors like Kohl & Frisch and McKesson.
Your POS software should also have top-notch security features to protect patient data and health information. Data breaches can be catastrophic to your business, so avoid them at all costs by choosing the right point of sale system. Similarly, you will want to look for a system that supports regulatory compliance, including in the United States, HIPAA and controlled product tracking, as well as a variety of payment options including FSA card approval.
4. Be a Trusted Source
Trust is a crucial element of success, especially in the healthcare industry. Ensure that your staff is properly educated and are giving patients extra information about different products they are interested in. Try things such as sending customers an email newsletter that outlines the latest news and trends, or handing out specific brochures when a patient picks up their prescription. By providing customers with additional materials and resources, you are showing them that you have advanced industry knowledge and can be trusted with their business long-term.
To stay competitive, pharmacies need to adapt to a retail strategy that provides the customer experience that builds brand loyalty. To learn more about POS solutions designed specifically for retail pharmacies that will help streamline processes and build customer loyalty, check out our free pharmacy buyer's guide, or contact Auto-Star today.