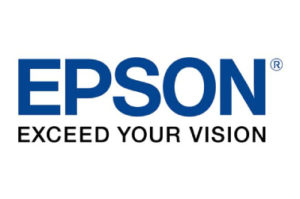 It's clear, today's millennial consumer want what they want, when they want it. This of course extends to your retail grocery, pharmacy or health food store. Whether you are in the aisle, warehouse, checkout line or out front having a sidewalk sale, Auto-Star enables mobile commerce. To enable the best mobile POS experience for your customers, Auto-Star has certified wireless mobile receipt and label printers from Epson. Epson is the worldwide leader in retail printing technology and the P Series mobile receipt and label printers help Auto-Star enable exciting experiences for our customers and partners.
On the Floor on the Fly
Leveraging our Star-Plus mobile POS technology, a grocer can be on the sales floor wireless scanning and updating products in real-time. As you change and update prices, you can wirelessly print to the Epson TM-P60II wireless label printer. No more running back and forth to the office to pick up labels, now you can print and update prices on the fly. Respond more quickly to price changes and improve margins.
Consider your Lines Busted
Watching with frustration as customers look at your long checkout lines and abandon their shopping carts rather than waiting, is one of the worst experiences you can have in your health food store. Paired with a Mobile POS tablet or PDA, Star-Plus users can bust those long lines by combining an Epson TM-P80 Mobile Receipt Printer. With full size receipts, you can scan your customers' items and print a slip with a barcode that can be scanned at the point of sale to quickly and efficiently complete the transaction.
Anywhere. Anytime.
In your retail pharmacy, your staff are experts in customer service. They have spent the time building rapport with a customer while guiding them to products and services that will best improve their health. Why break up that great experience by making your customer then walk to a checkout to complete a transaction? Serve your customers anywhere, anytime enabled by Star-Plus mobile POS technology and Wireless receipt printing with the Epson TM-P20 Series light, compact mobile receipt printer.
Capture every sale and improve customer service and staff efficiency by combining Auto-Star's Star-Plus Mobile POS technology with Epson's mobile printing solutions. 
You can learn more about Auto-Star and Epson's mobile technology in booth #3455 at the National Retail Federation (NRF) BIG Show, January 13 – 15, 2019.