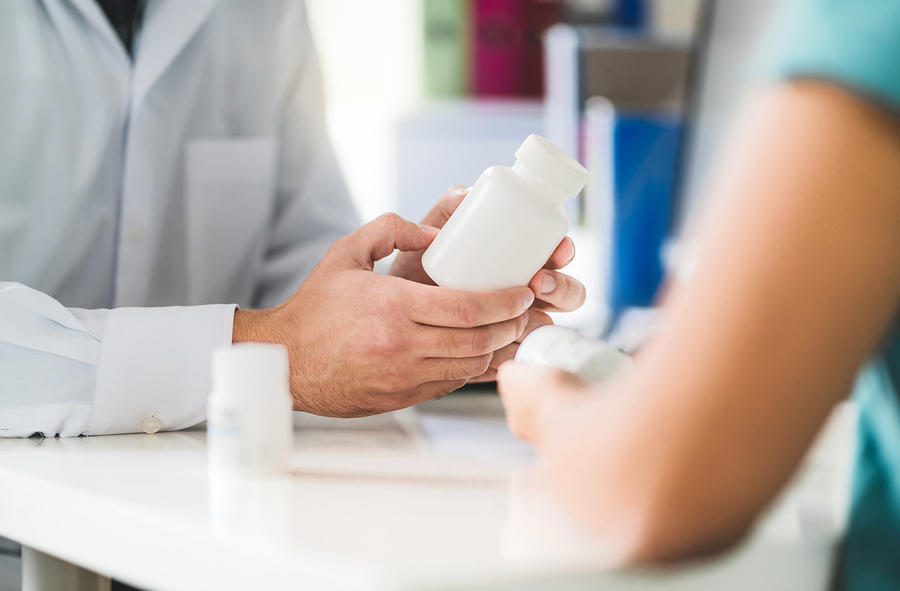 The pharmaceutical industry is constantly growing and changing, and your retail pharmacy needs to evolve with it to stay ahead of the competition. Gain an edge this year with our list of the top four retail pharmacy trends for 2019.
Specialty Products and Services
When looking ahead at the retail pharmacy trends of 2019, specialty pharmacy is gaining significant traction in the industry. Perhaps the most profitable trend of the New Year, specialty pharmacy is the availability of specialty drugs at retail pharmacies. These drugs treat chronic conditions such as multiple sclerosis, rheumatoid arthritis, and even different types of cancer. These medications are expensive and complex, but are important to offer patients because of their rarity and high demand. Including specialty medications will increase business to your pharmacy by offering drugs not sold by common competitors. Because of their steep price tag, Rx Relief predicts that specialty drugs will amount to 40% of all pharmacy revenue over the next few years.
If you aren't going the specialty drug route, offering additional specialty services, such as weight management assistance or travel vaccinations, will still give you an edge when appealing to niche markets.
Virtual Healthcare
As technology continues to advance, virtual healthcare is becoming an increasingly important part of the retail pharmacy trends for 2019. Omnichannel approaches are becoming the new way of marketing, and the pharmacy industry is no exception. Pharmacy owners should focus on perfecting their mobile and e-commerce channels to remain competitive with other businesses in the industry. Offering an app, patient portals, online prescription refill, and delivery services are some emerging digital services that are soon to become the norm in the future.  Keeping up with the digital trends and boosting your online services will help you appeal this growing expectation from patients in 2019.
Self-Care
As health insurance and medical costs begin to rise, more people are turning to alternative ways to treat minor health issues themselves. Over the counter medicine is becoming more popular as an easy, inexpensive substitute for going to a doctor's office and getting a prescription. On average, U.S. households spend about $338 per year on OTC products (CHPA). Knowing this, pharmacies can prepare for the growing retail pharmacy trends in 2019 by ensuring that staff members are trained to guide patients to the best OTC choices, and know when to recommend that a patient should see a physician instead. 
In addition to OTC, holistic options are also a growing interest for customers looking to treat less serious medical issues themselves. Instead of trying to fight this trend, stock your retail pharmacy with products such as vitamins and essential oils to draw those shoppers in.
Technology & Data Drives Growth
Data and analytics have always been important, but this year, pharmacies are leveraging this information like never before. The right retail pharmacy technology will make it easier to run your business by streamlining processes, and saving you time on common day-to-day activities. An innovative point of sale (POS) will be able to optimize your inventory, manage customer loyalty programs, and provide accurate reporting– all at the press of a button.
In 2019, big data is also expected to become more common and influential among retail pharmacies. Using predictive modeling, this data will be able to determine things such as the likelihood of a patient adhering to their new medication schedule. The combination of the right retail technology and accurate data will influence pharmacies to make better financial, clinical, and operational decisions.
By preparing for trends ahead of time, your retail pharmacy will be able to properly adjust your strategies to plan for the New Year, giving you an edge over your competition. To learn about the industry-specific technology solutions that will help your pharmacy grow in 2019, contact Auto-Star today.