SOLUTIONS CLINICAL PHARMACY
How Star-Plus helps keep business on track and alleviate growing pains in a rapidly growing pharmacy.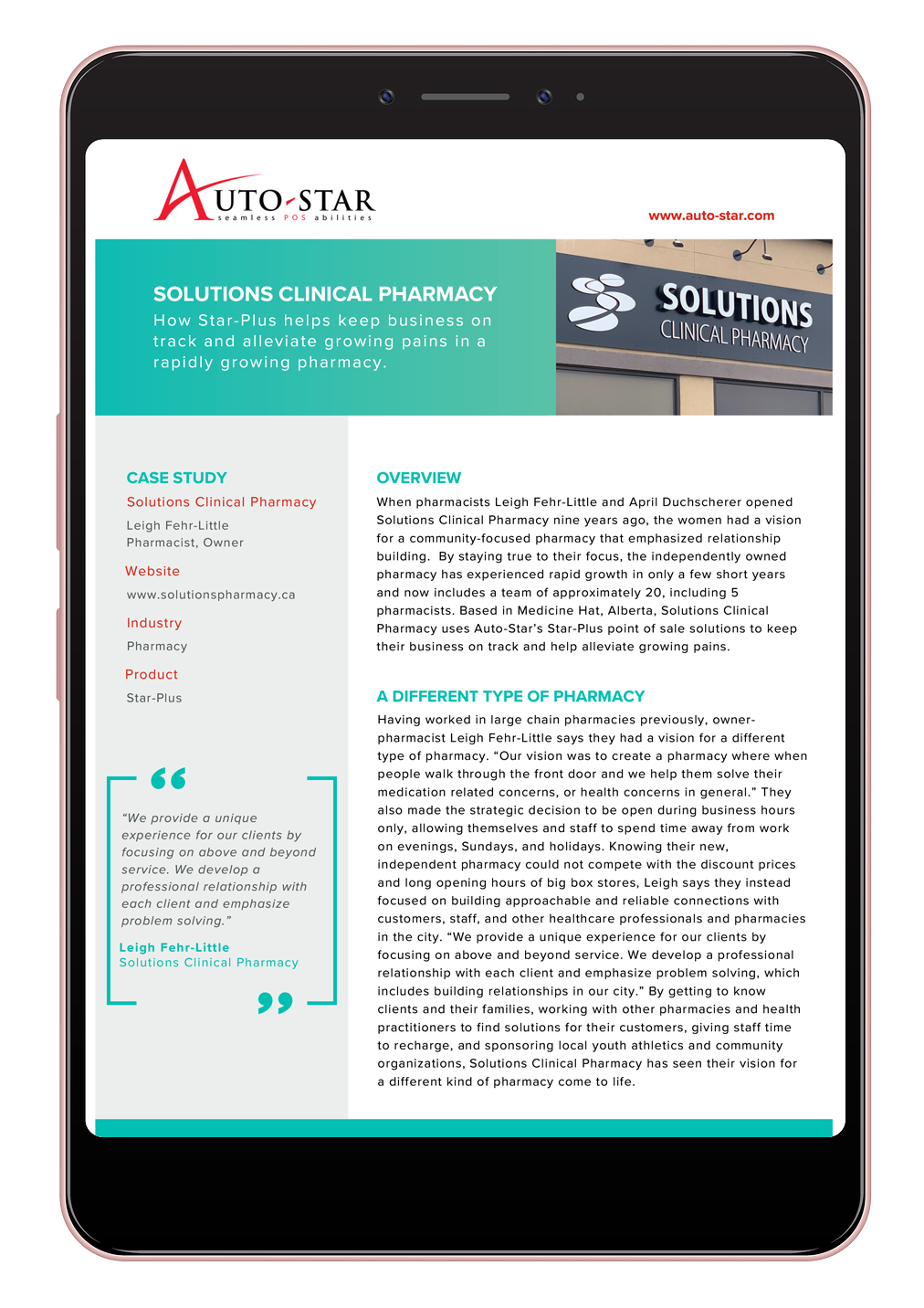 When pharmacists Leigh Fehr-Little and April Duchscherer opened Solutions Clinical Pharmacy nine years ago, the women had a vision for a community-focused pharmacy that emphasized relationship building. By staying true to their focus, the independently owned pharmacy has experienced rapid growth in only a few short years and now includes a team of approximately 20, including 5 pharmacists. Based in Medicine Hat, Alberta, Solutions Clinical Pharmacy uses Auto-Star's Star-Plus point of sale solutions to keep their business on track and help alleviate growing pains.
Want a POS System that Can Grow with Your Pharmacy?