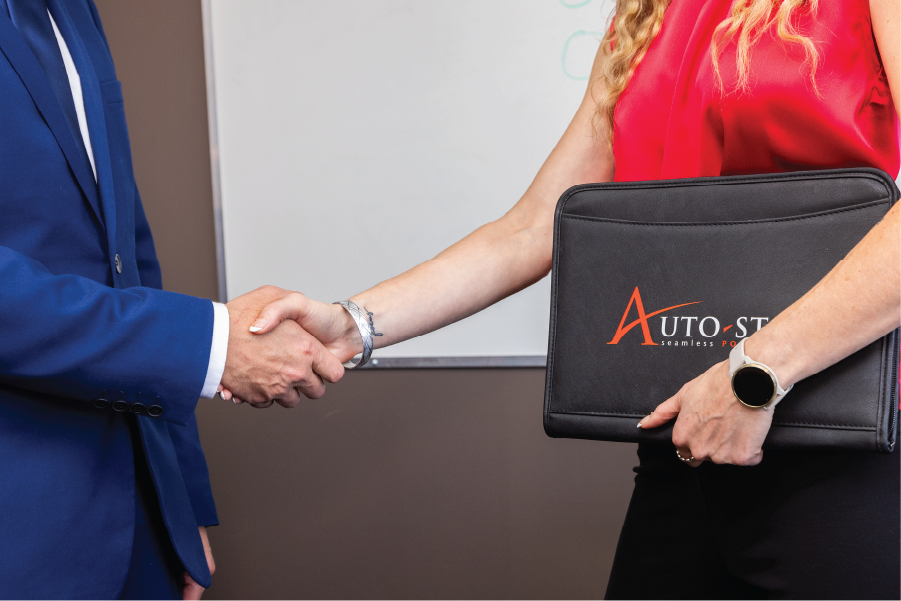 The Auto-Star team is an innovative group that loves working in a team environment. We offer a competitive salary, full health plan, and other standard benefits. Our staff enjoys a challenging work environment that manages to stay fun and flexible.
We also recognize that employees need a balanced lifestyle. Auto-Star has implemented a flexible holiday schedule that allows our employees to take time off, as they need it. Employees are also encouraged to share their skills with their community through volunteer programs such as Big Brothers Big Sisters In-School Mentoring and Junior Achievement, and are able to volunteer for these organizations during work hours without loss of time or pay.
What do we look for?
We look only for the best and the brightest. If you are a highly motivated programmer or technical person with excellent skills and a desire to succeed, you may be just what we are looking for.
While previous experience is not always necessary, a great attitude and work ethic is. Our staff members are all self-starters who are often expected to put in extra time and effort. We also give preference to individuals who can travel throughout North America, and who have expertise in retail environments.
To Find Out How Auto-Star Can Make Your Business More Profitable, Contact Us Today!