Local inventory on Google
Turn online searchers into in-store shoppers with google.
Our integration with Google allows you to easily sync your in-store products to your Business Profile on Google so they can stand out across Google Search, Maps, and the Shopping tab. Now you can let your potential customers know you have what they're searching for – before they visit your store. It's all done automatically and at no cost to you.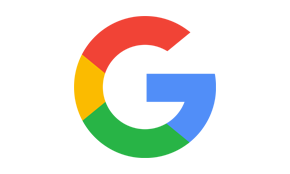 Easily add your in-store products to Google
Product images and

descriptions are automatically pulled from the manufacturer barcode and added to Google. You don't need to worry about doing any time-consuming manual work.
When customers search for products near them, your products can appear on Google Search, Maps, and the Shopping tab, alongside your contact details and opening hours.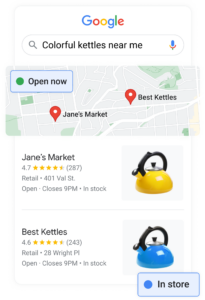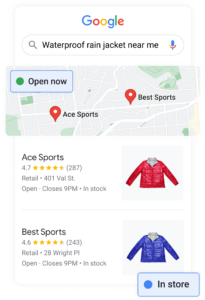 where your in-store products can appear on google:
Your Business Profile

Google Search

Google Maps
The Shopping tab
what you need to automatically add your in-store products to google:
A brick and mortar store
You need to have a physical retail storefront where customers can visit and purchase your products.
A verified Business Profile
To be able to direct customers to the right location to purchase products in-store, Google needs to link your products to your verified Business Profile.
Products with manufacturer barcodes
You need to sell products with manufacturer (UPC/EAN) barcodes.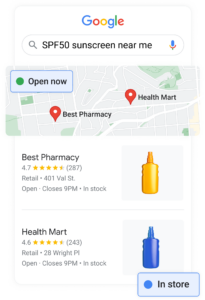 READY TO TAKE THE REINS AND GET BETTER CONTROL OF YOUR BUSINESS?
Get a POS solution that will provide you with industry-leading analytical reports and stay ahead of the competition.