A Powerful Point of Sale System with Customizable Features
Take Your Business to the Next Level with POS Software for Retail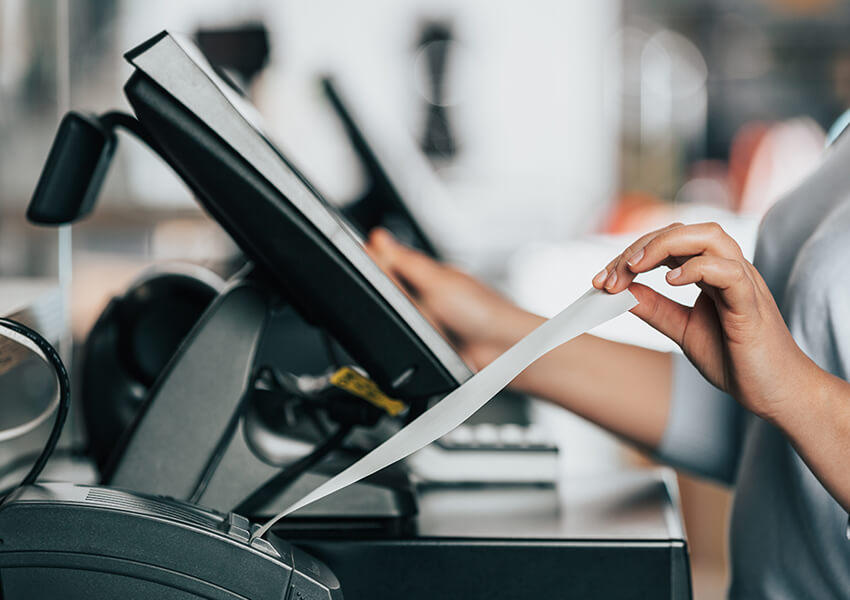 Spend Less Time Training, and More Time Growing Your Business
Auto-Star's Star-Plus solution is designed for businesses looking to scale up and in need of a robust store management system. Our POS software for retail is ideal for businesses with three or more checkout lanes.
Save Time with Suggested Ordering

Increase Productivity with Mobile Solutions

Benefit from Integrated Customer Loyalty Programs

Reduce Labor Costs with Automatic Electronic Shelf Lables

Prioritize Your Work Force With Self Checkout Solutions
Explore Our Buyers Guides to Learn More About Star-Plus
Explore the Various Industries We Serve and How Our POS Software for Retail Can Help Boost Your Store's Revenue.
Benefits of Star-Plus as a POS Software for Retail Businesses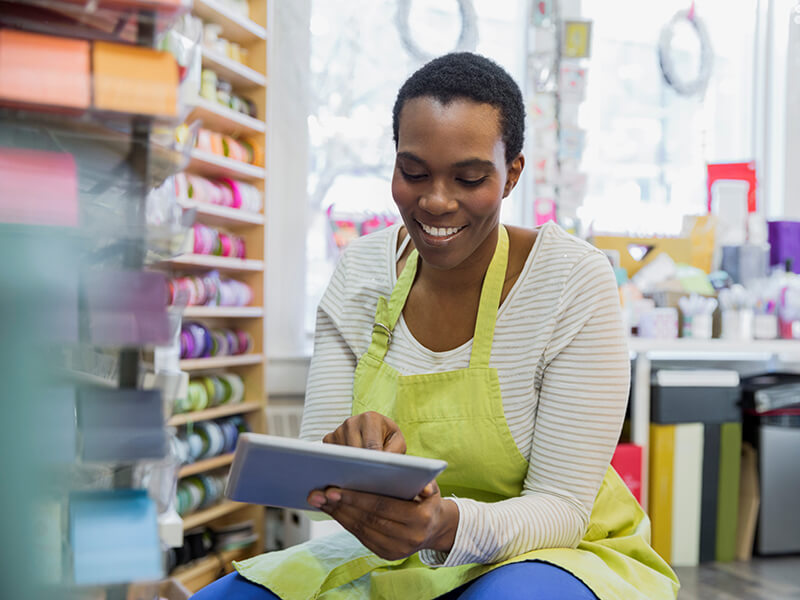 Streamlined Inventory Management
Ensure that your most in-demand items are stocked at the right time with suggested product ordering. Track inventory in real-time, manage orders, and calculate purchase orders.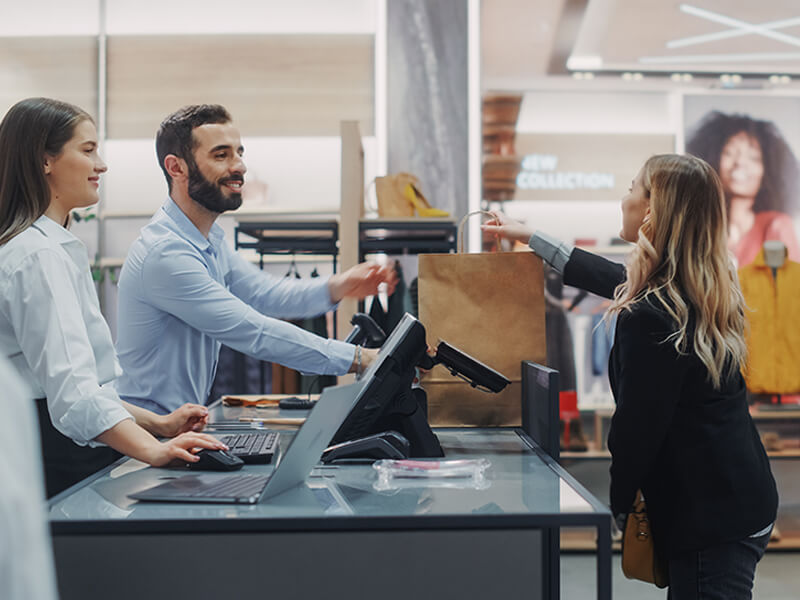 Increased Sales & Better Customer Service
Our POS software for retail enables you to provide promotions and reward your customers with loyalty points, coupons, and gift certificates, increasing customer retention.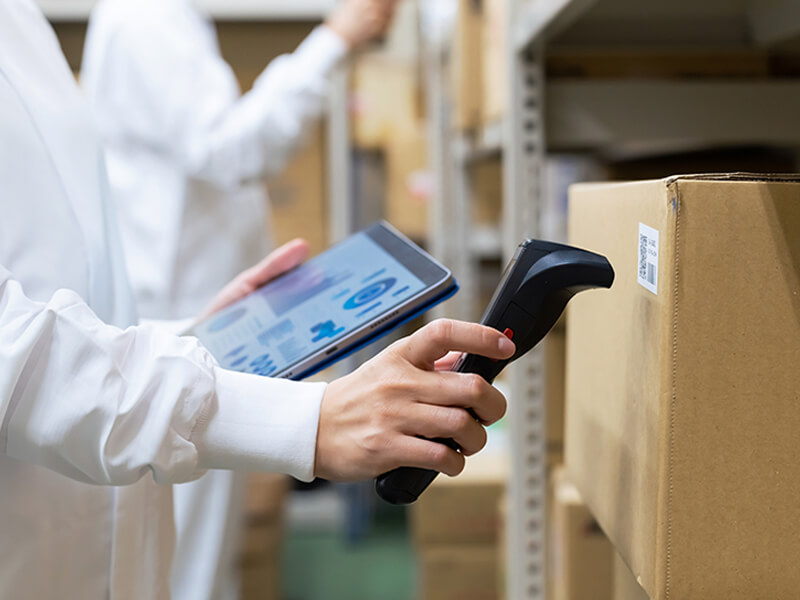 Flexible Mobile Solutions for
on-the-go Operations
Our mobile solutions give you the freedom to take control of your inventory and ring up customers from anywhere in the store, speeding up the checkout line.
What Does Star-Plus Do For Your Business?
Fast, Easy to Use, and Affordable
Star-Plus's user-friendly point of sale interface simplifies managing your business, allowing you to devote more time to expanding your retail operations instead of employee training. Our team ensures a hassle-free setup process at an affordable rate.
With our cashier training mode, your staff can navigate the interface with ease, which prevents them from getting lost or missing crucial steps even after days or weeks of training.

Quick-Flip

is an alternative to traditional PLU lookup methods and makes the checkout process a breeze, allowing cashiers to enter items by pressing an image instead of scanning a barcode.

Our POS system integrates with scales, printers, and barcode scanners, reliably and quickly getting checkout lanes moving along.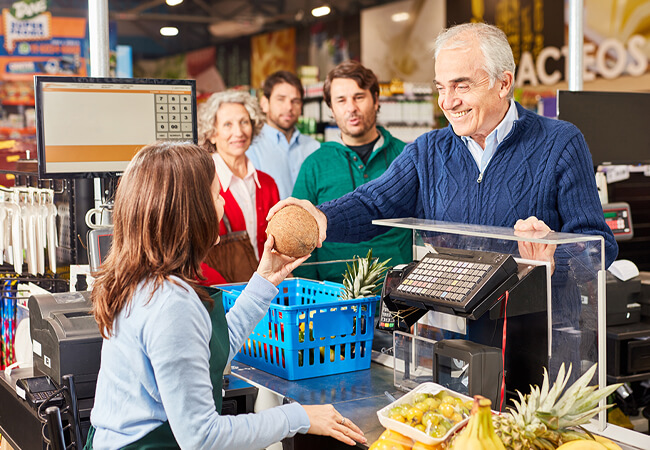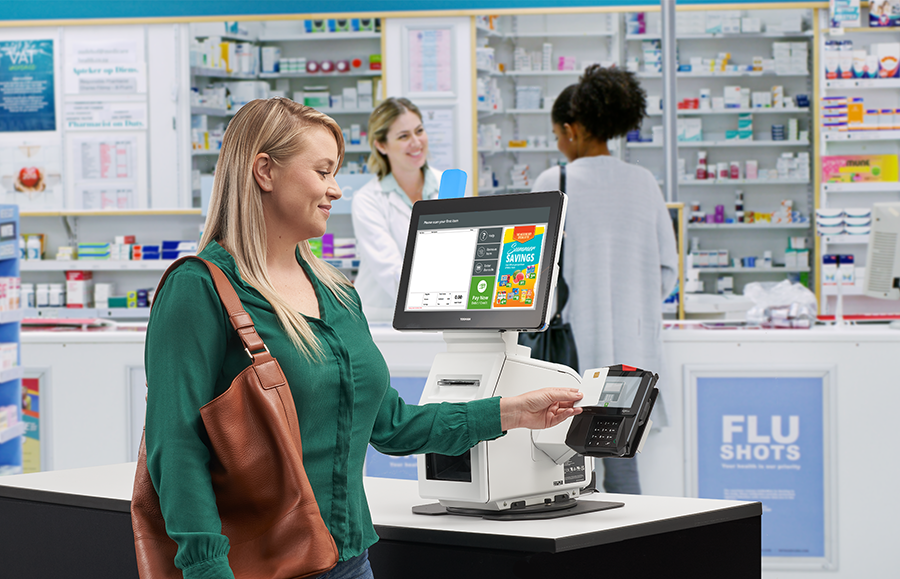 Mobile Solutions for Line-Busting and Better Inventory Management
Our mobile solutions empower you to manage your inventory and products from anywhere in the store, whether you're in the back room, receiving dock, or sales floor. Star-Plus's innovative tablet and mobile printing solutions will bust checkout lines and enhance customer service.
By utilizing our intuitive tablet and mobile printing technology, you can free up your staff and assist customers, no matter where they are located within your store.

Star-Plus is a POS software for retail businesses specifically, which is why we designed it to conveniently manage all your inventory and pricing from one centralized place.

Our mobile solutions are completely customizable, so you can select from a wide variety of features and modules to maximize your store's efficiency.
Reliable Payment Security
Our solution safeguards your data by encrypting and protecting it. We ensure compliance with Payment Application Data Security Standard (PA-DSS), as well as meet HIPAA security requirements for personally identifiable information (PII), personal health information (PHI), and accounting information.
With fingerprint sensors and biometric security, you can limit access to sensitive data to only the employees you choose.

Specific windows and information within the POS system can be set to only allow access by the employees with permission

Star-Plus offers secure

payment processing

that meets standards so you can process credit, debit, gift cards, and NFC.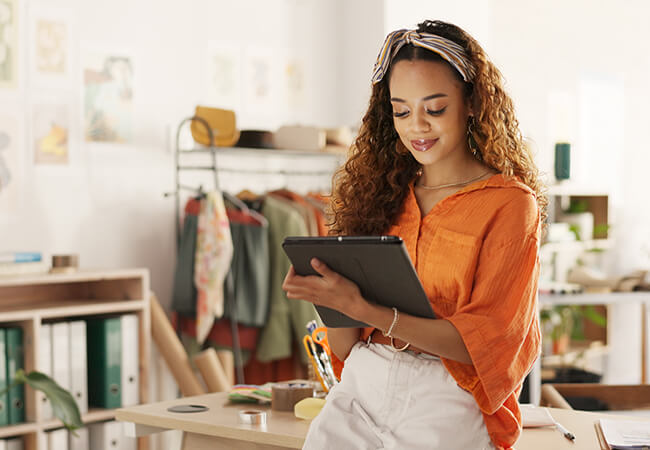 Data Analytics Reports for More Informed Business Decisions
Star-Plus can generate a variety of reports to monitor sales and help you make more informed business decisions. You have the option to select from more than 50 pre-designed reports, or you can utilize our custom report builder to create a personalized report that fits your unique business needs.
Gather an in-depth understanding of your customer, employee, sales, and inventory with advanced reporting analytics.

Our inventory reporting stands out from other software solutions, providing you with a competitive edge through scientific purchasing and replenishment purchasing.

Our reporting software offers user-friendly dashboards, a speedy report generator, and the ability to create custom in-depth reports with a global store analysis, customer segmentation, hundreds of data connectors, and various drill-down options.
"I love Auto Star. The software itself is really customizable. It can range from really simple setups to more complex, and it's quite easy to change things to suit the business."
Amanda Gaw, Database Administrator
"The list of Star-Plus features we appreciate most is extensive. The support is fantastic and the implementation was smooth."
Rick Payant, Owner
"Using Star-Plus, we were able to adjust a few of our price points and have increased margins. I now have a true value of what inventory on the floor is."
Raj Kashyap, Owner
"The reporting is one of the most fundamental and successful elements of the software. Star-Plus offers numerous reports that provide us access to real-time sales data."
Ray Markland, Lead Supervisor
Experience The Auto-Star Difference
Ready to Upgrade Your Retail POS Software?
Our Star-Plus POS software for retail can take your business to the next level!