 Experience a Grocery POS System that has been trusted by thousands of North American supermarkets
A Revenue-Generating Grocery Store POS System
Auto-Star's grocery store point of sale (POS) system is fully integrated and customizable for any size retailer, from small independent grocers to large supermarkets. Enhance your retail operations with convenient product and promotional updates, DSD receiving, suggested product ordering, and integrated credit, debit, and EBT card processing. Our grocery store pos system is easy to use and easy to train new staff on, and will provide you with the tools needed to grow your business.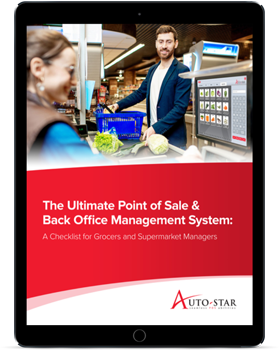 Mitigate the Challenges of Managing a Grocery Store
When selecting the optimal POS and management system for your grocery store, keep these seven key features in mind.
Features Designed Specifically for Grocery Stores
Speed Up Checkout with Quick Flip
Quick Flip is a flipchart function that provides rapid entry of grocery items without a barcode allowing your cashiers to checkout customers faster. The application comes pre-loaded with more than 500 images from the International Federation of Produce Standards (IFPS) list of retailer-assigned PLU codes. Easy and intuitive navigation allows cashiers to efficiently and effectively find the items they are looking for without having to rely on handwritten notes and manual entry.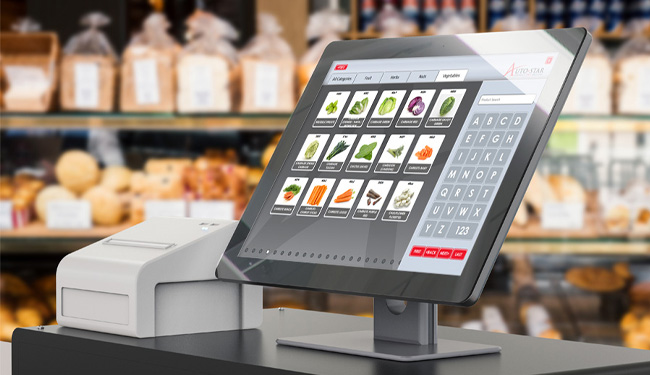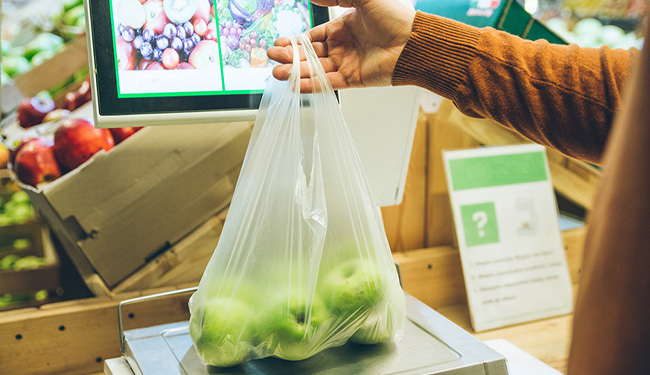 Integrated Grocery Scales
Take the weight off of your staff's shoulders with built-in scale and weight integrations. No matter what scale solution your grocery store utilizes, our integration seamlessly connects scales to our POS for fast and accurate pricing at checkout.
Pay Your Way with eWIC and More
In addition to accepting cash, debit, and credit card payments, you can easily process EBT, Food Stamp, and WIC transactions with the Star-Plus point of sale. Use the Auto-Star Gift Card and Customer Loyalty programs to issue gift cards, track balances, and reward customers with loyalty points and coupons. eWIC and EBT programs automatically come installed in grocery solutions and allow the benefits to be processed on Grocery Store POS systems like a debit card.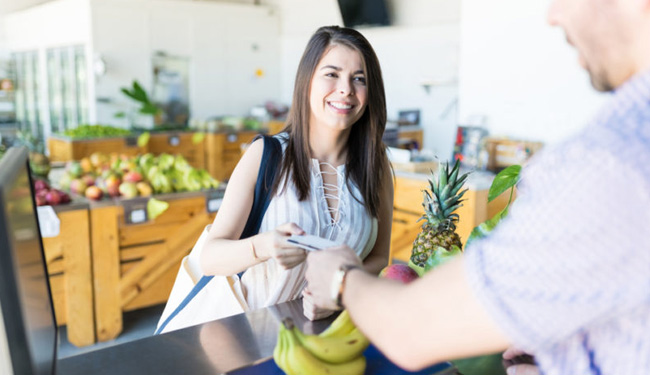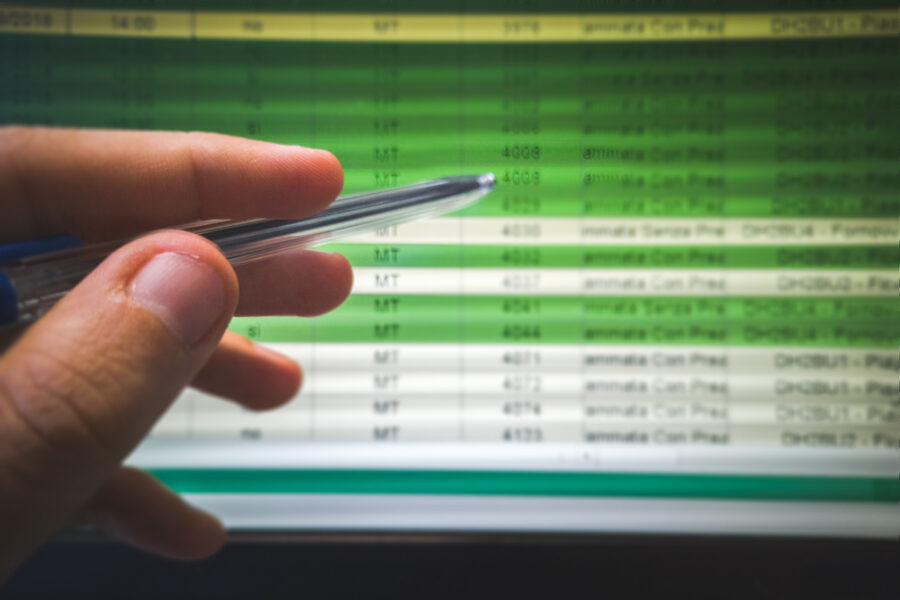 Automate Inventory With Warehouse File Import
It's easy to automate inventory input with Auto-Stars warehouse file input options for grocery stores. Sync your POS solution with Salesforce or another CRM for fast, accurate input. Our POS warehouse file import reduces implementation time and can import large quantities and varieties of data. Eliminating monotonous manual data entry that is both time-consuming and prone to human error.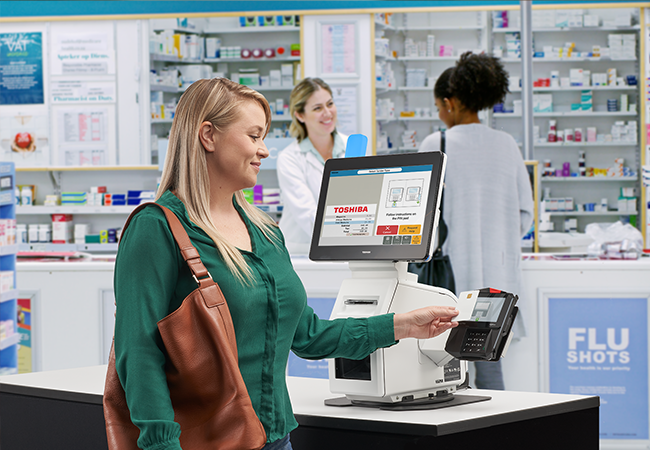 Get your Merchant Services and POS From One Place
We provide secure and speedy payment processing. Accept all your customer's favorite payment methods and rest assured, knowing all your checkout and payment services are covered by one provider.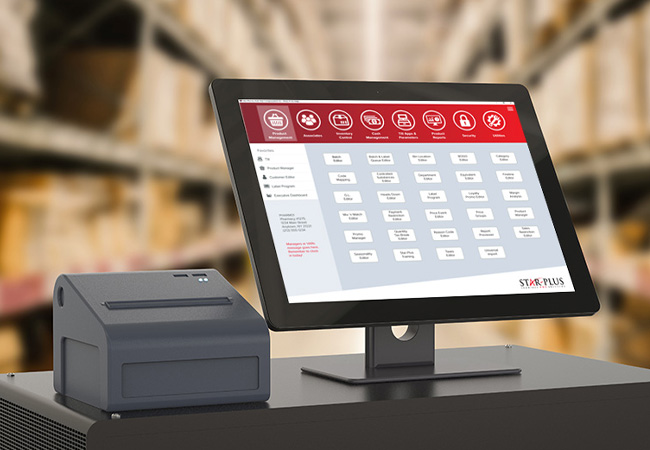 Never Run Out of Stock Again
Our inventory modules provide you with powerful tools to manage your inventory and overcome supply chain issues. Enjoy advanced features such as replenishment purchasing, scientific purchasing, and more.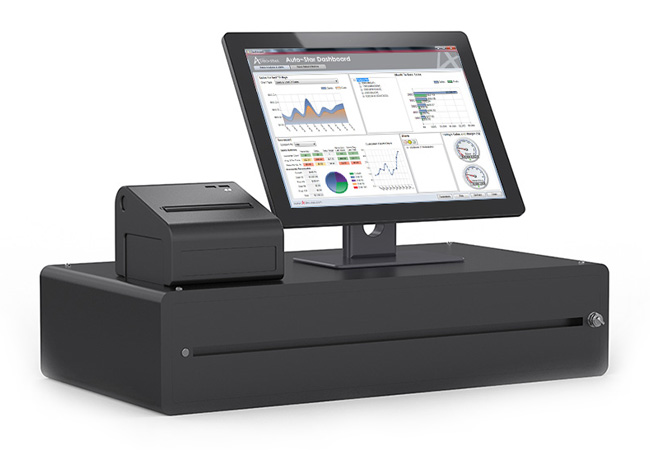 Drive Business Decisions Backed By Data
Never feel like you're managing your store blindfolded again. Our POS solutions come equipped with advanced reporting to equip you with data to drive all your business decisions.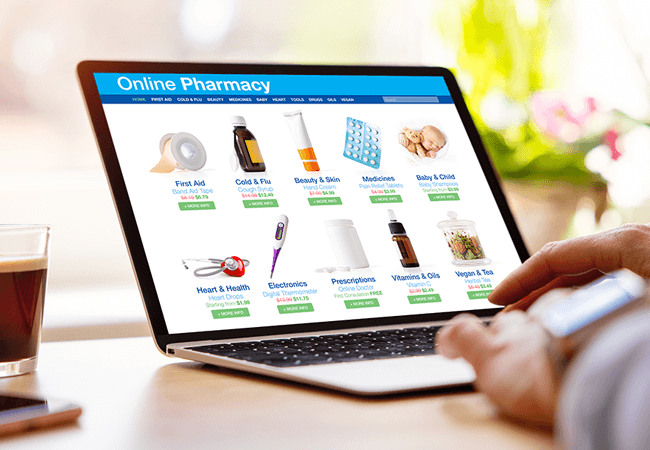 Expand your Businesses Reach with eCommerce
Seamlessly manage and monitor your online store while reviewing your brick-and-mortar data. Synchronize inventory, streamline reporting, minimize repetitive data entry, and optimize your cross-selling.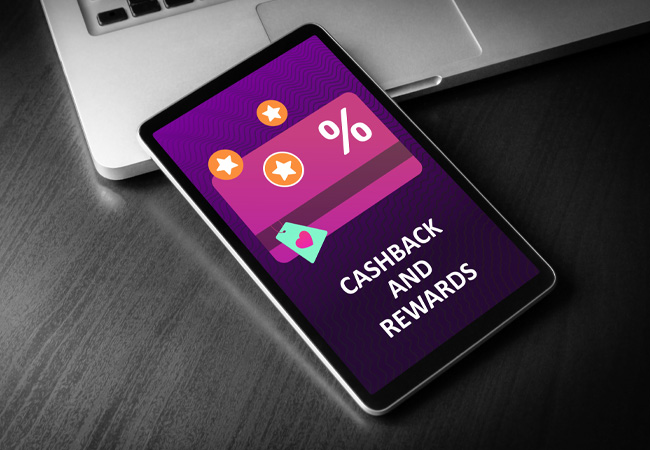 Incorporate Loyalty Into Everything You Do
It's never been easier to manage customer profiles and create customized and personalized ads. With our customer loyalty module, you can monitor customer preference and evaluate marketing performance from your point of sale solution.
Benefits of an Auto-Star Grocery Point of Sale
View Our Latest Grocery Blogs
Ready to Get Your Hands on a Grocery POS?
Our team is ready to help you handle your grocery and supermarket needs!