 Analytical Reports for Point of Sale Software
Get Insights to Run Your Business Better
Grow into a More Efficient, Competitive Business
Advanced reporting has historically given retail giants a massive advantage. However, analytical reporting is increasingly becoming the heart of more business operations. Retailers of all sizes in pharmacy, natural health, and grocery are discovering the value of analytical reports. These powerful reports enable managers to get an overview of their businesses with both individual store performance and multi-store reporting.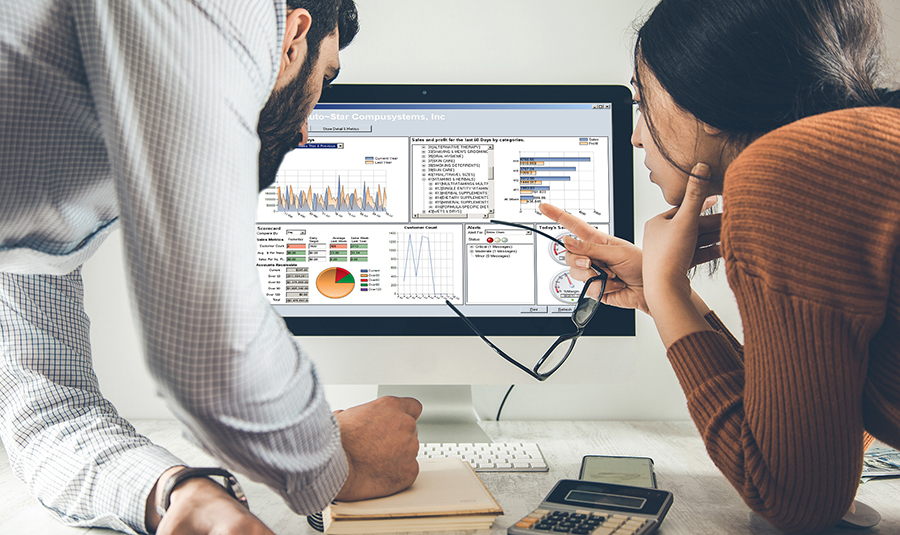 Ready to increase revenue and manage your business better?
It's never been easier to take your business to the next level with Analytical Reports.
The Right Tools for Business Insights
Easily generate or create reports that empower you to review the most important parts of your business. Easy-to-use, real-time visual dashboard reporting enables managers to view critical data and make decisions.
Our analytics dashboard comes with pre-made visual reports. Dig deeper and generate store-level reports and view graphs for a unique view of critical data. 

Track and analyze multiple aspects of your business, from employee performance to real-time inventory and sales data.

Take control of your business with reporting on workflow and operations, and prescription-based options.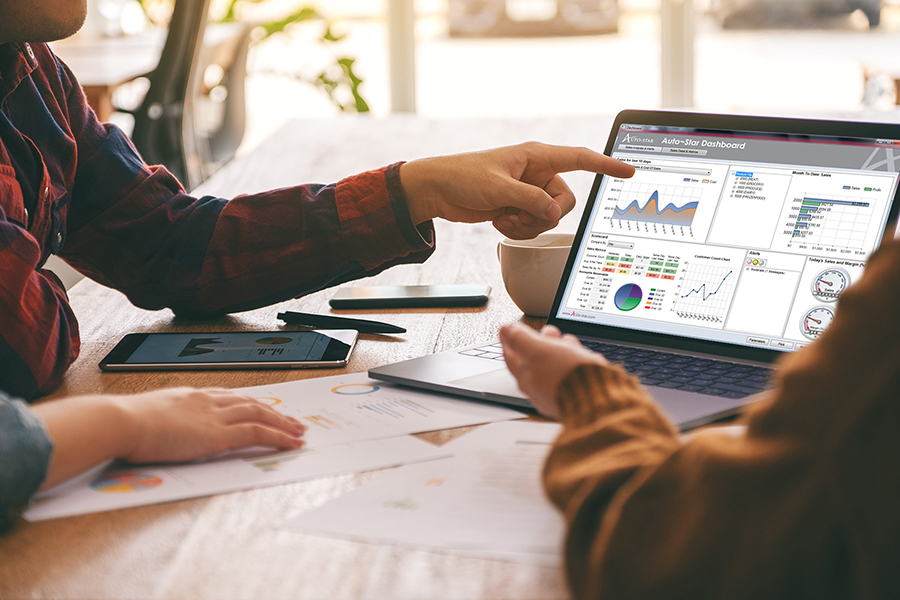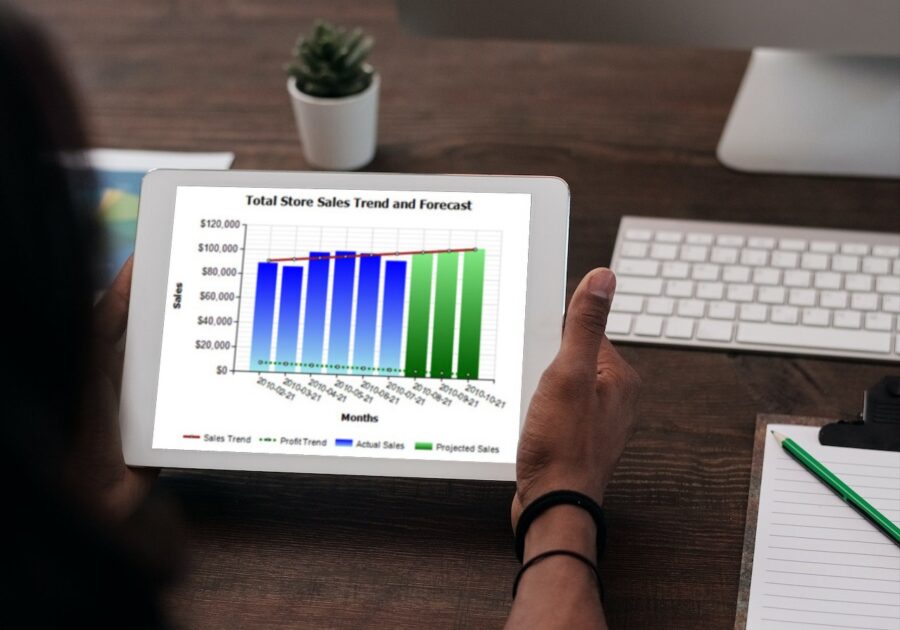 Get broader insights into your customers' preferences. Set up your POS systems' reporting to monitor your customers' purchasing patterns to make better inventory predictions. Pinpoint the exact information you want with customizable data connectors to select from.
Use our analytical reporting dashboards to track trends and drill down to understand your customer base better with comparative demographic reporting. 

Take the guesswork out of running your business that allows you to keep a pulse on key performance indicators. 

Identify and evaluate customer segments for relevant, personalized marketing and informed decision-making.
Optimize Inventory Management
Say goodbye to stockouts. Our advanced reporting is built to synchronize with our just-in-time, scientific replenishment ordering system to eliminate stock and inventory dilemmas. Predictive inventory management paired with easy-to-read visualizations makes it easy to keep inventory manageable and gives you a competitive advantage.
Track inventory across your entire business or take a global view with intuitive dashboards and configurable reports.

Increase visibility with inventory reporting analytics modules, including purchasing and receiving, replenishment purchasing, and delivery.

Our reporting analytics include warehouse file import and more.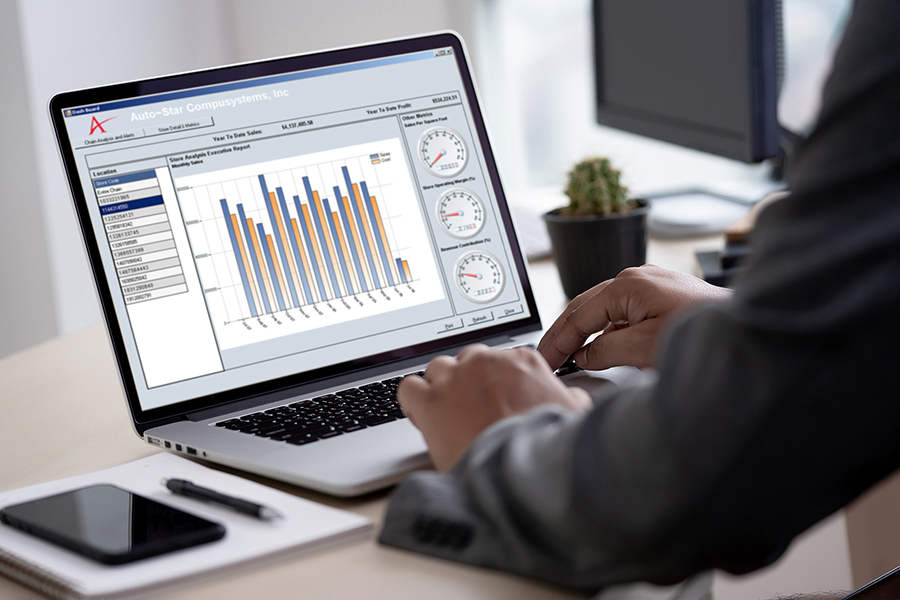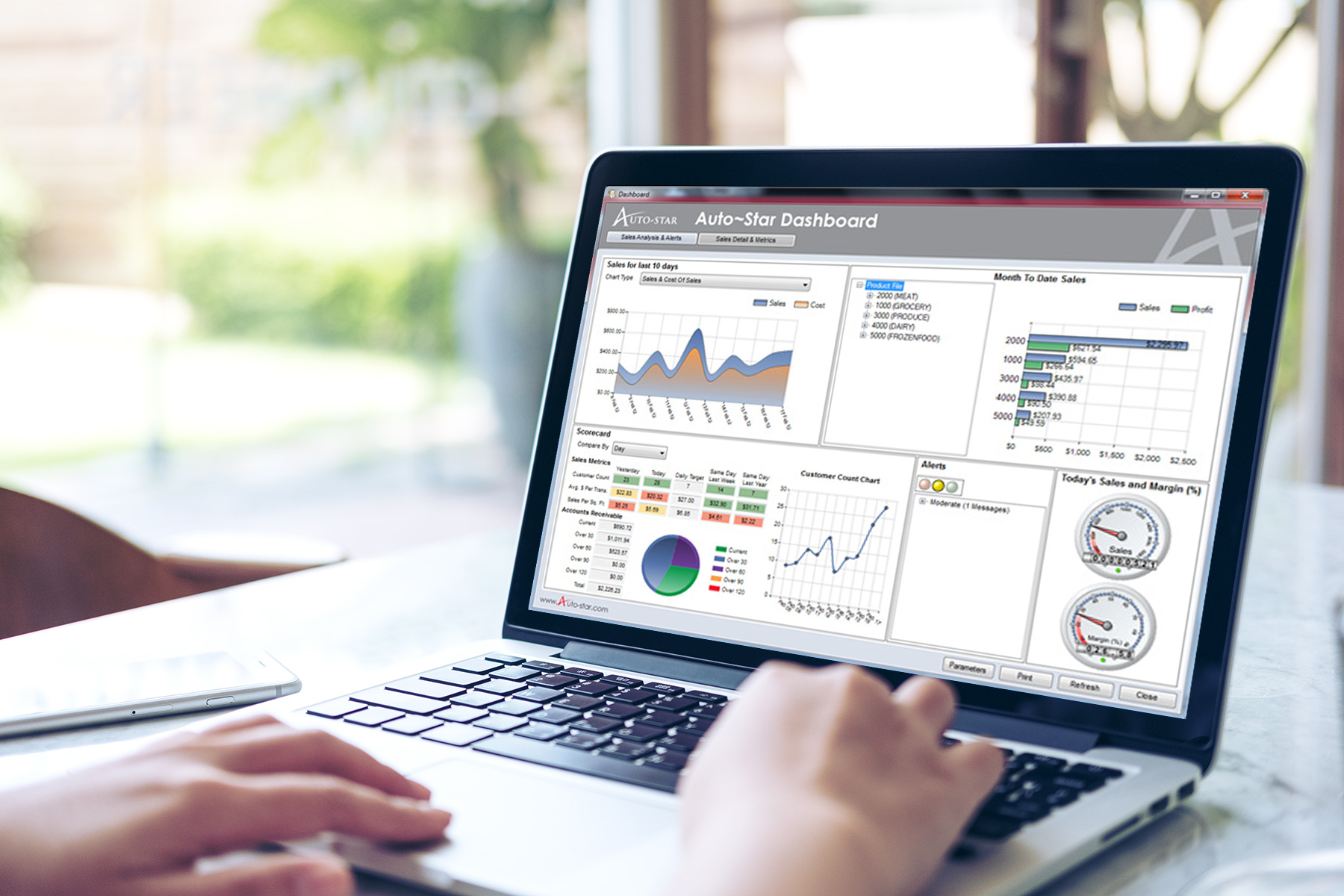 Whether you're pulling individual store reports or trying to examine overall business performance from multiple locations, our reporting system makes it easy to manage all of your data from one platform.
Evaluate store performance, compare location success, and get granular with inventory and employee reporting. 

Easily see your data and access actionable insights with integration with

Star-Link

, allowing you to clearly see the status of your business and the next steps. 

Roll out updates to a single store or an entire chain and automatically update eCommerce platforms with one update.
READY TO TAKE THE REINS AND GET BETTER CONTROL OF YOUR BUSINESS?
Get a POS solution that will provide you with industry-leading analytical reports and stay ahead of the competition.