The most reliable supermarket POS on the market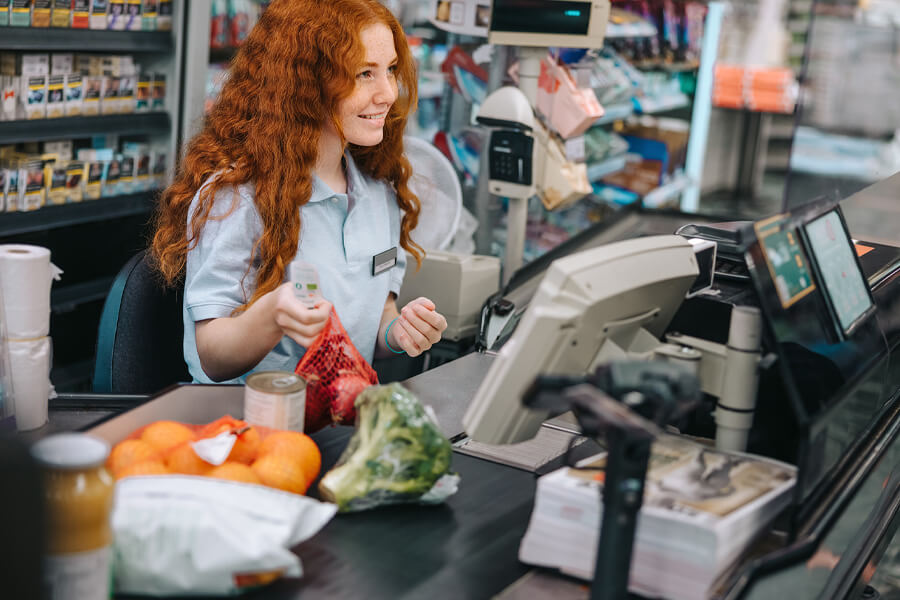 Our Supermarket POS Solution Does What Others Can't
Designed for supermarkets, Auto-Star's supermarket POS systems go above and beyond generalized POS software. With over 30 years of experience, the Auto-Star experts have crafted a fully integrated customizable solution perfect for independently owned supermarkets. Transform your operations with the latest technology and integrations, including direct store delivery (DSD) receiving, omnichannel ordering, advanced reporting, and expanded payment options, such as eWIC and EBT. This easy-to-navigate supermarket POS software will decrease training times and give your business the tools it needs to grow and succeed.
Features Designed Specifically for Supermarkets
Intuitive Interfaces with QuickFlip
Auto-Star's Price Look-Up software and checkout interface work seamlessly on touchscreens to make checkout faster and more efficient. QuickFlip technology features innovative solutions such as easy navigation and rapid entry, customization to fit your business model, and quick and easy deployment options.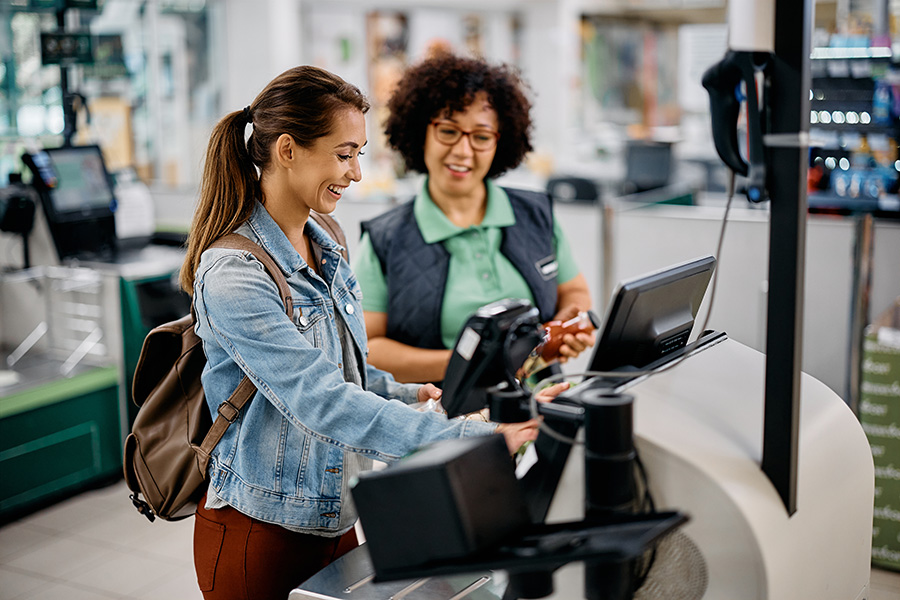 Advanced Payment Flexibility
Providing safe and speedy transactions is vital to your business's success. Now your supermarket POS can make the checkout process a breeze and provide customers with an array of payment options, whether they prefer to pay with cash, credit and debit cards, or contactless solutions and eWallets. We also offer innovative eWic and EBT integrations and the best gift card and loyalty programs in the industry.
OmniChannel Solutions with 24Seven Commerce and Star-Plus
With our 24Seven Commerce integration, it's easier than ever to upload products, pricing, and inventory to your supermarket POS software and eliminate the need for manual data entry. This integration allows retailers to sell on multiple eCommerce platforms for better customer reach and quickly verify orders and identify if they are from new or existing customers. With Star-Plus, supermarket managers can also automate inventory management and enhance customer loyalty for increased sales and traffic.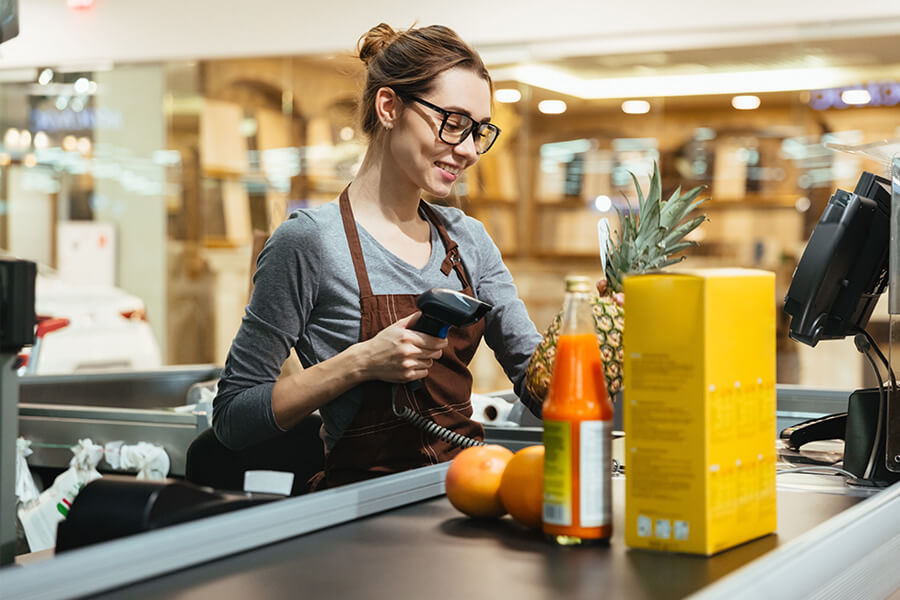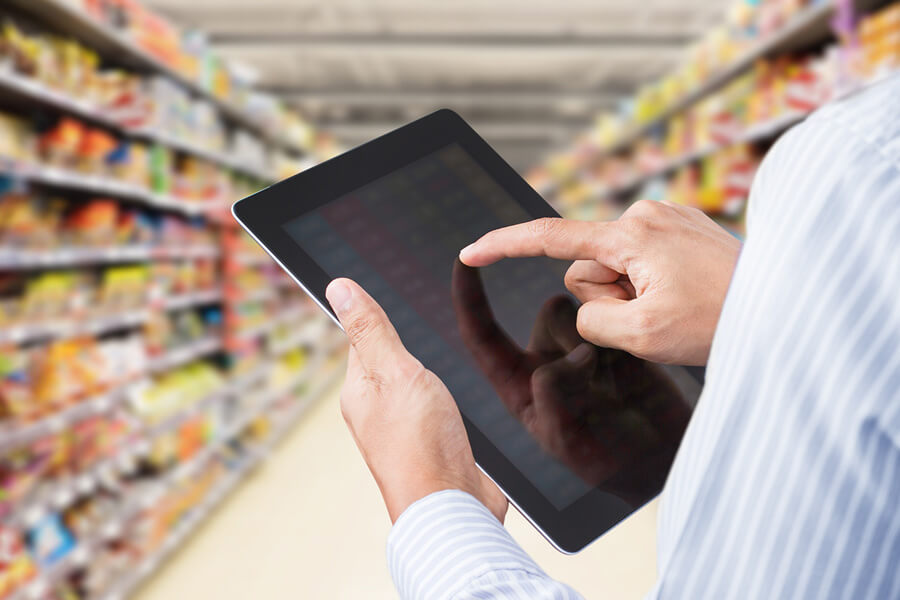 Superior Inventory and Order Management
Increase efficiency across the board and minimize the time needed to monitor and manage inventory. With Auto-Star, inventory management is automated to assist with eCommerce, featuring more than 30 unique Auto-Star fields that can be mapped to your online storefront. Additionally, we make pricing a breeze by providing details including Sale Price, List Price, MSRP, and Cost. Go even further with advanced scientific and replenishment purchasing, ensuring that you never run out of your customers' favorite products.
Better Insights with Built-in Data Collection and Analytics
Keep a pulse on your high-demand items and make better business decisions with our advanced analytics that provide both in-depth and at-a-glance reports. Our analytics integrations feature accessible dashboards with downloadable data, better inventory predictions, and the ability to generate customer segments.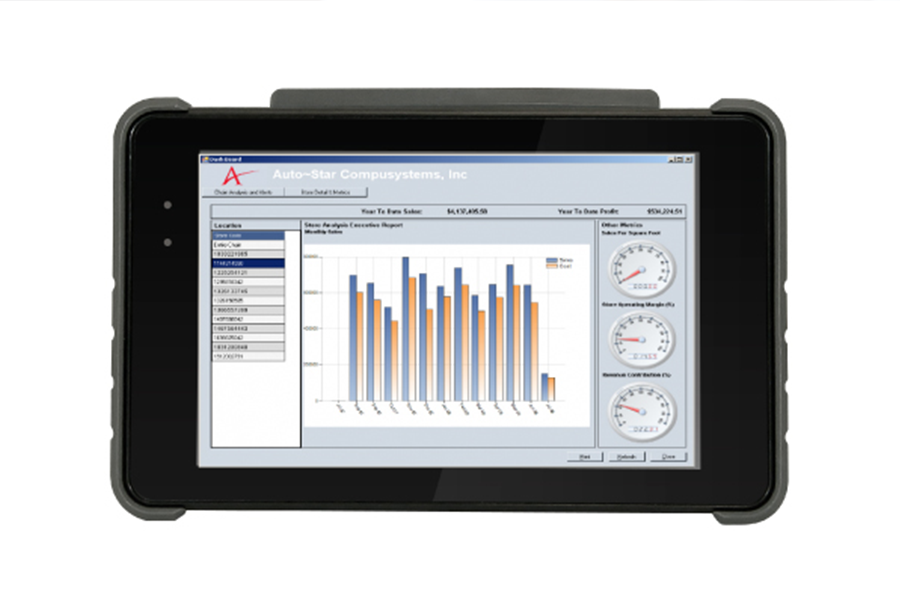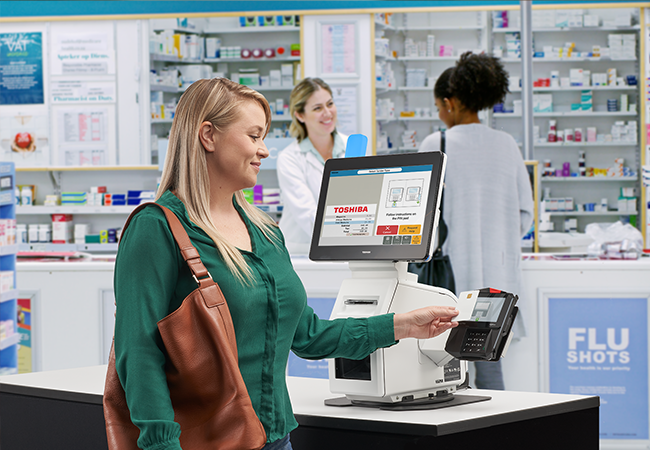 Get your Merchant Services and POS From One Place
We provide secure and speedy payment processing. Accept all your customer's favorite payment methods and rest assured, knowing all your checkout and payment services are covered by one provider.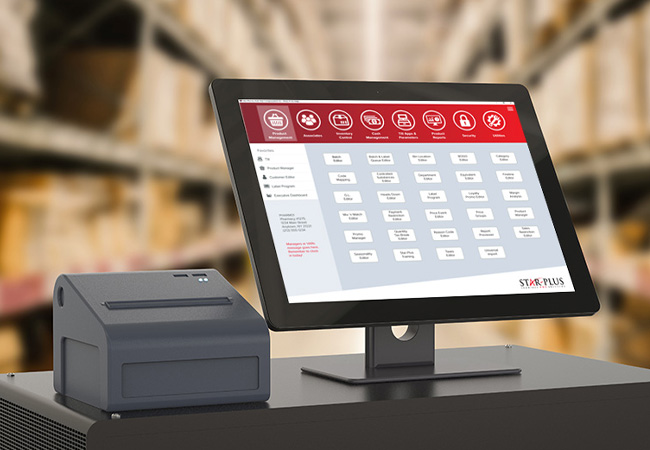 Never Run Out of Stock Again
Our inventory modules provide you with powerful tools to manage your inventory and overcome supply chain issues. Enjoy advanced features such as replenishment purchasing, scientific purchasing, and more.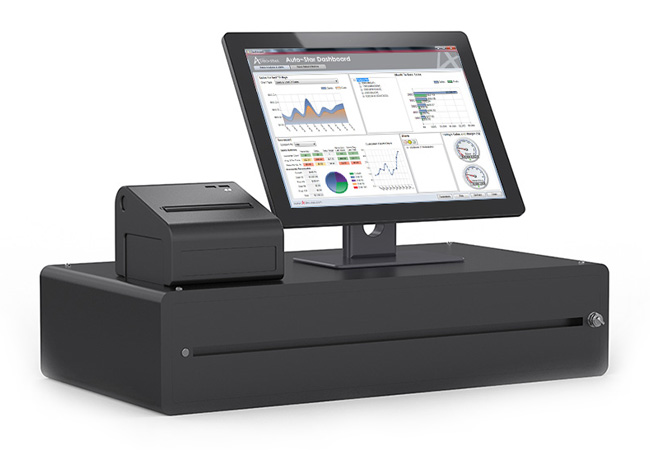 Drive Business Decisions Backed By Data
Never feel like you're managing your store blindfolded again. Our POS solutions come equipped with advanced reporting to equip you with data to drive all your business decisions.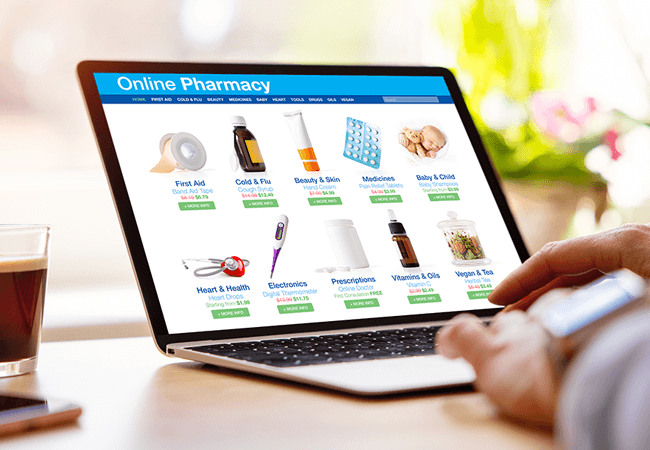 Expand your Businesses Reach with eCommerce
Seamlessly manage and monitor your online store while reviewing your brick-and-mortar data. Synchronize inventory, streamline reporting, minimize repetitive data entry, and optimize your cross-selling.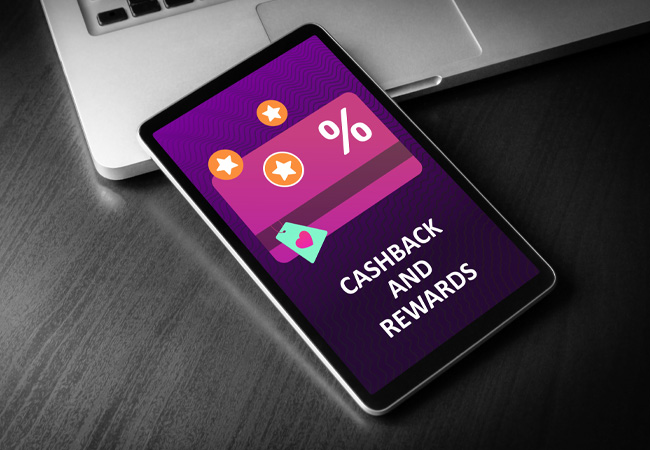 Incorporate Loyalty Into Everything You Do
It's never been easier to manage customer profiles and create customized and personalized ads. With our customer loyalty module, you can monitor customer preference and evaluate marketing performance from your point of sale solution.
Benefits of an Auto-Star Supermarket Point of Sale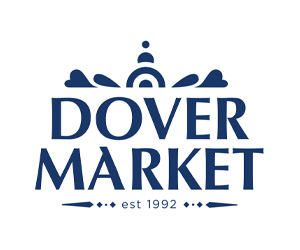 "Auto-Star has proven to be a viable solution for our Supermarket retail business. It has given our company the ability to monitor our sales and control our inventory with quick and precise data."
~ Perry Mason, Owner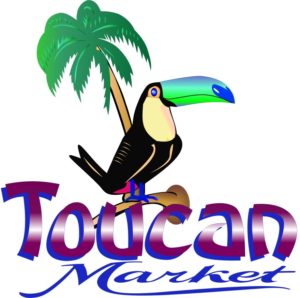 Toucan Market is a busy specialty food store selling national brand names, organic products, and gourmet items.
"Star-Plus has all the features we need at an affordable cost."
~ Richard Cole, Owner
View Our Latest Supermarket Blogs
Contact To Purchase Your Supermarket POS
Ready to take your supermarket to the next level? Contact us today, and discover how Auto-Star POS software can streamline your operations and improve your customers' shopping experience.