Powerful Inventory Management Solutions to Operate your Chain Store with Ease
Manage your chain store at every level with the Star-Link head office solution.  Star-Link puts you in command with 360 degree enterprise-wide visibility to respond quickly to sales and customer trends.  From price updates to purchasing and promotions, find out how Star-Link's versatility can meet your specific needs.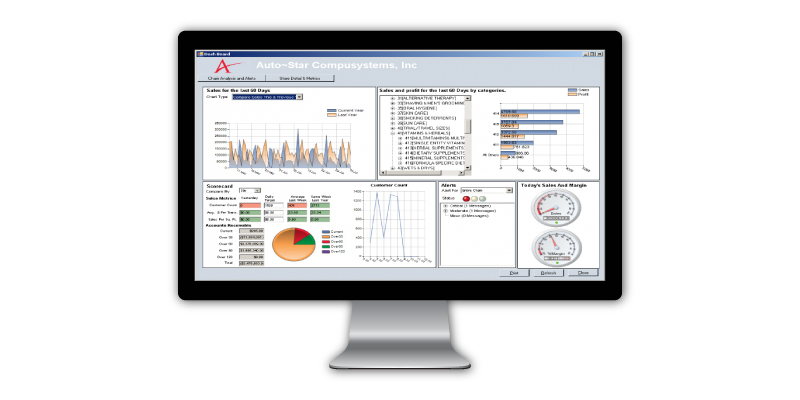 Process Data in Real-time
Ensure consistency throughout the chain with real-time data processing.  Star-Link seamlessly communicates critical updates with the Star-Plus point of sale used at individual locations.  View up to the minute transactions, sales, inventory and promotional information.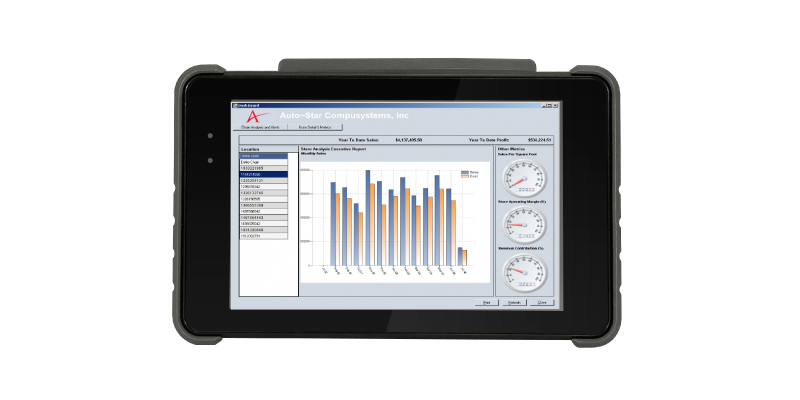 Flexible Web-based Reporting
Take advantage of advanced web-based reporting and analytics.  Leveraging Microsoft SQL Server Reporting Services, online reports can be customized and implemented quickly and easily.  Schedule and email reports and natively export into excel for further analysis.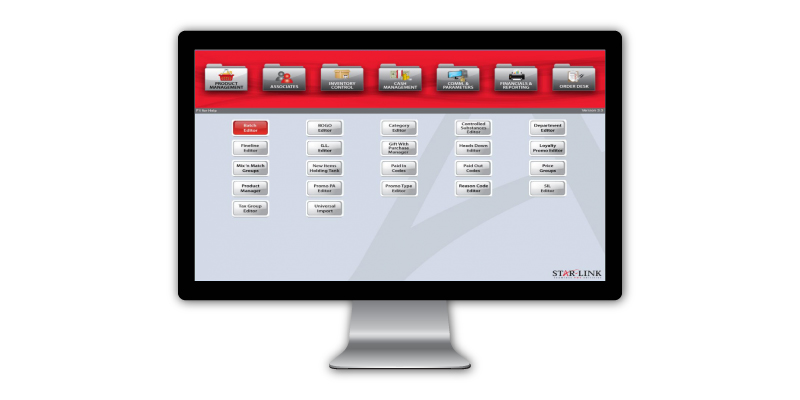 Modules Available for Star-Link
Testimonials
Associated Maritime Pharmacies Limited
"For the first time in our company's history, we're able to manage our retail business as a head office, centralize file maintenance and back office requirements and streamline the workflow."
Shawn Hulshof, Senior Manager Marketing & Retail Operations
Products
Point of Sale Solution
for Small Retailers
Fast, Easy to Use and Affordable
Reduce Theft with Integrated Security
Simple Cashier Balancing
Grow Sales with Flexible Promotions
At a Glance Dashboard Reporting
Integrated Software Solutions to
Streamline Operations
Protect your Investment with this
Expandable, Future Proof Solution

Point of Sale & Store
Management Solution
All the Features of Star-Lite
Save Time with Suggested Ordering
Increase Productivity with Mobile Solutions
Integrated Customer Loyalty Programs to Keep Customers Coming Back
Reduce Collection Time with Professional Charge Account Management
Improve Merchandising with Customizable Labels and Signage

Head Office & Store
Management Solution
Centrally Manage your Linked Stores
Improve Efficiency Across the Chain
Leverage Buying Power
Monitor Employee Performance
Real-time Reporting to Gain a Competitive Edge
Reduce Risk and Liability with Centralized Employee Security
Chain-wide Loyalty and Promotions to Build your Brand
Experience the Auto-Star Difference
Training & Installation
Auto-Star provides on-site training and installation to help you get the most out of your software investment.  Our knowledgeable support technicians work closely with you and your staff to ensure a smooth transition.
Around the Clock Support
When you have question or problem, you will always find someone ready to help.  Exceptional customer service is at the heart of the outstanding customer care you can expect from Auto-Star.
Continuous Updates
We take pride in ensuring that our products are of the highest quality.  As an Auto-Star customer, you receive the latest product releases and enhancements.