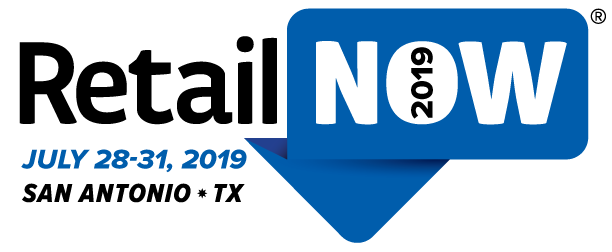 San Antonio, TX – Auto-Star Compusystems Inc., an innovative developer of point of sale and retail management software for North American supermarkets, health and pharmacy retailers, is pleased to announce the release of the Star-Plus Self-Checkout at this year's Retailnow 2019. The solution serves a need in the market for independent retailers that want to offer their customers a fast and easy-to-use checkout solution without renovating their store and spending hundreds of thousands of dollars.
Fully integrated with the Star-Plus retail management system and leveraging best-of-breed technology partners, the solution extends the POS logic to the Self-Checkout, making it a seamless installation and a smooth transition for customers. By integrating hardware from leading providers like Elo, Epson, and Datalogic, the Star-Plus Self-Checkout solution ensures maximum uptime and makes it easy for POS resellers to offer the technology to their customers.
"Following a successful roll-out in a large Canadian pharmacy chain, we are excited to launch the Star-Plus Self-Checkout solution to the channel at RetailNOW," said Josh Wintoniak, Sales Manager at Auto-Star. "It was very important for us to ensure that we married our Self-Checkout software to the right hardware, and after an exhaustive search we partnered with industry leaders; Elo, Epson and Datalogic. Supported by our industry leading you first partner program, we are confident this will be another successful Auto-Star solution."
Auto-Star is committed to helping our reseller partners grow their business and become technology leaders. By partnering with Auto-Star, POS resellers can offer their customers a competitive self-checkout solution typically reserved for large supermarket chains.
To learn more and see the Star-Plus Self-Checkout and full Star-Plus POS solution, visit Auto-Star in booth #527 at RetailNOW, July 28 – 31, 2019, in San Antonio TX.
About Auto-Star Compusystems Inc.
Auto-Star Compusystems is a software company that develops point-of-sale software for pharmacy, grocery, and health and natural products retailers across Canada, the United States, and the Caribbean. The company's products provide seamless end-to-end solutions to optimize efficiency and customer satisfaction, while lowering operating costs. For more information on Auto-Star, please call 888-460-6963 or visit www.auto-star.com.
# # #
FOR FURTHER INFORMATION PLEASE CONTACT:
Autumn Schweitzer, Marketing Manager
Auto-Star Compusystems Inc.
Voice: (888) 460-6963
Fax: (415) 366-8255