By: Josh Wintoniak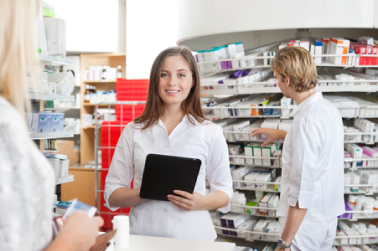 We've all been there. There was that used car with the shiny new paint job that turned out to be a lemon, the investment opportunity that looked too good to be true and was and that Christmas morning back in '85 when you opened that amazing new remote-controlled truck only to find that the batteries were not included (thanks Mom!).
"Buyer's remorse" and "buyer beware" are terms we've all heard for a reason and the pharmacy industry is not exempt from their truth. I've been in the pharmacy technology industry for over 14 years and feel like I've seen it all. We do our best to help independent pharmacy owners make smart decisions in technology but every year we talk to someone that regrets their point of sale purchase. 
Hopefully we can help spare you from buyer's remorse with our list of the 5 biggest mistakes people make when buying a pharmacy POS system.
Not Reading the Fine Print
If a deal looks too good to be true, it probably is. That's been the trend in our industry over the last couple of years. Low price or "Free" systems have flooded the market with attractive up-front costs but dubious terms and unknown total cost of ownership. If one company is asking you about data conversion, onsite and ongoing training, security compliance, support and upgrades and the other just faxes you a piece of paper with a low cost in bold, alarms should go off. Either these services are not offered or you'll be billed afterwards. If you're not reading the fine print, don't be surprised if there are shocking cancellation fees or extra charges in there.
Not Sweating the Small Stuff
The devil is in the details. It's the details that really differentiates an industry focused pharmacy POS system and a "me too" product that doesn't help you to grow your business. For instance, many companies list "Rx Scanning" as a feature but what does that actually mean? Your pharmacy needs a solution that truly integrates with the dispensary to make your day to day workflow easier and empowers your staff to give rock star customer service. Other features like suggested ordering with wholesale integration, loyalty and promotions or integration to your banner programs are all areas where the details matter. Make sure that you don't make the mistake of assuming these features are the same in each system. Ask for documentation, watch a demo or ask for references.
Who's Watching your Back?
Was your pharmacy POS system delivered by FedEx or by an industry expert who knows your business and exactly how technology can help you? Many point of sale companies are only interested in getting the initial sale as quickly as possible and then moving on to the next one. Your business is dynamic and with growth, your needs change year over year. We've seen so many customers that don't ask about ongoing support and maintenance for their systems and end up with an outdated and unsupported product. Make sure your pharmacy point of sale company has your back. Ask how long the company has been in business, what their support procedures are and how often they are updating and enhancing their product.
Pinching Pennies
When my kids were young and had birthday parties, I would go to the dollar store to get cheap party favors because it was okay if they broke them. I considered them one-time use. That is fine for birthday parties but not for your business. A pharmacy POS system is absolutely critical to your operations. Do you want to buy a product that is used in thousands of retailers and gives you upgrade options or a "one-time use" system that is disposable? To make that decision ask yourself "How many customers am I willing to lose when my systems are down?"
Buying off the Shelf
You're a Pharmacist. You went to school, studied, trained and worked for years to build up the knowledge and expertise that you have. It isn't just anyone that can do your job. The same can be said for your pharmacy POS system supplier. Are they new to the industry? Do they sell to restaurants and clothing stores? Don't make the mistake of buying a general point of sale product off the shelf. Make sure that you're working with pharmacy experts that understand the intricacies of the pharmacy industry. Whether it's changes in legislation or ways to optimize your workflow, don't be caught with a product that doesn't meet your needs.
Making a mistake when selecting a pharmacy POS system can be a costly one. If you've made one of these mistakes or are evaluating products for your pharmacy, download our Pharmacy Point of Sale Buyers Guide or contact one of our experts today.