Every day, shoppers are researching products online. Attract these shoppers to your physical store by displaying your products on Google. Pointy from Google helps reach more customers by creating an online presence for your store and products.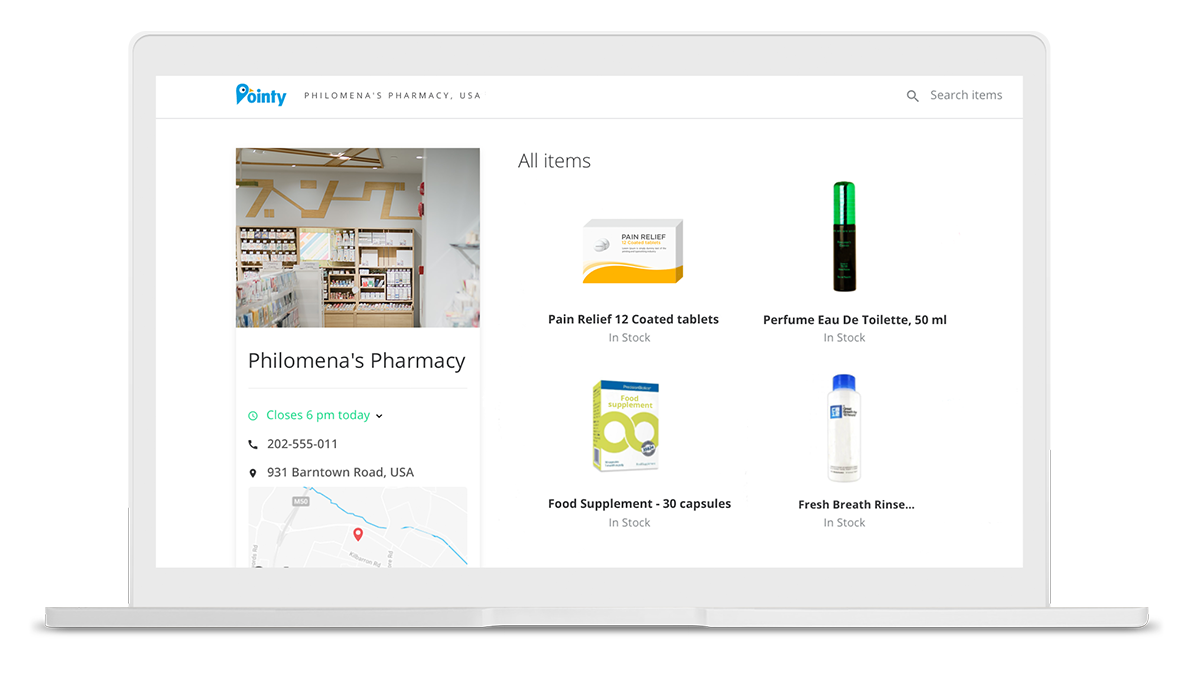 Easily Get Your Products Online
Pointy automatically shows your products on an online product catalog called a Pointy Page and on your Business Profile on Google. As products are scanned, the information is pulled from the barcode, matched to an image and description from our database, and uploaded to the Pointy Page. The Pointy Page shows your store's live product inventory, your opening hours, and contact details.
See What's in Store
Your Business Profile on Google already shows shoppers important information about your store – so add your in-store product catalog to it too with See What's in Store. When shoppers search for your store, they can see the products you stock right now.  Shoppers can easily browse your product offerings and identify your store as a preferred buying option.
Products display on the SWIS module on the Business Profile. When clicked, it opens onto the local storefront to show more information such as if the product is in stock.
Products can also display in the SWIS module in Google Search.
Products can be shown with or without prices.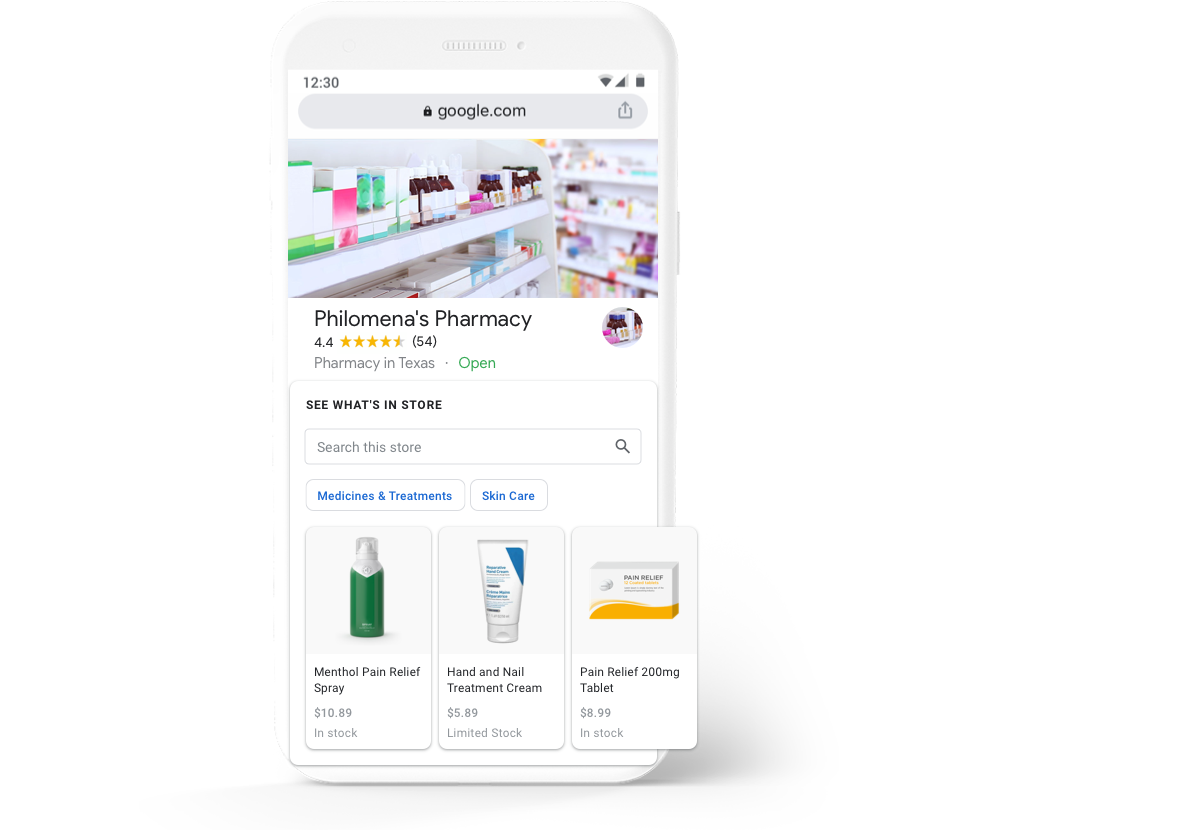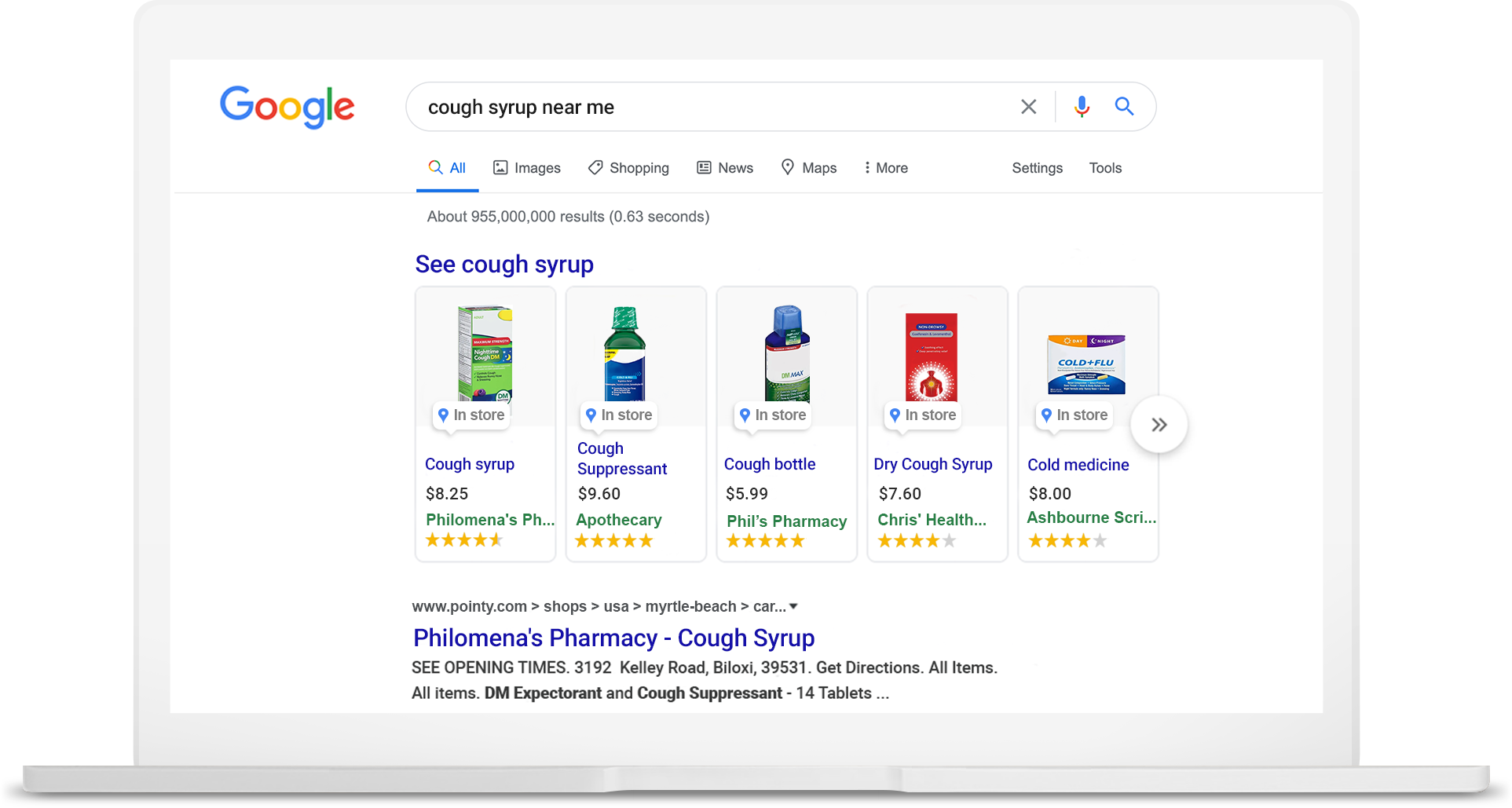 Local Inventory Ads
Local Inventory Ads are a premium ad feature that are much easier to run through Pointy. LIA are highly-visual, intent-based ads that show up prominently on Google for product searches. Attract shoppers to your store by running product ads that show up at the top of search results. All you need to do is set your budget and location. Plus, it comes with $100 credit to try it out.
Pointy from Google is FREE for Auto-Star users. Begin attracting local shoppers and displaying your in-store products online today.
If you are on Star-Plus Version 8.3.1 or higher CLICK HERE to sign up. If not, please Contact Auto-Star to upgrade.